Crumbs for a Dog
Mark 7:24-30
What is actually happening
Jesus uses the dog statement for a few reasons and many scholars have different ideas about what is really going on. Here's a few of them
One- Jesus is using phraseology or cultural statements of the day to coyly speak to the woman of the agreed upon status of the day- She's a dog- a greek- therefore not included in the mission
Two- He calls her a dog because she's a dog- someone temporarily out of the grace of God unless she recognizes her canine status and does something about it.
Three- Jesus knows that everyone will be given the opportunity and uses this as a time to show those around him a foreshadowing of the engrafting of the gentiles
Four- This woman changes the course of history through her argument- give me the crumbs at least- and Jesus ends up changing his mind because of her faith
Five- (least likely) Jesus was himself caught in the cultural separation at the time and the woman is the one who corrected the savior and revealed truth to him.
Hard time this week trying to decipher it- calling other pastors etc. Read a lot. Still not 100 sure
2.Few cultural contexts we have to understand here
Why is the cultural context so important? We don't want to put our own beliefs into the scripture. We want to know What Mark was saying, why he was saying it, and in what context
Jesus didn't come for everyone initially- it was only for the Jews-
Matthew 15:24 But He answered and said, "I was sent only to the lost sheep of the house of Israel."
Matthew 10: 5 These twelve Jesus sent out after instructing them: "Do not go in the way of the Gentiles, and do not enter any city of the Samaritans; 6 but rather go to the lost sheep of the house of Israel.
the gentiles were welcomed in because of the rejection of Israel
Romans 1:16 For I am not ashamed of the gospel, for it is the power of God for salvation to everyone who believes, to the Jew first and also to the Greek.
Ezekiel 34:23-24 I will establish one shepherd over them, and he shall feed them—My servant David. He shall feed them and be their shepherd. 24 And I, the Lord, will be their God, and My servant David a prince among them; I, the Lord, have spoken.
The Greeks were not viewed well by the jews at the time-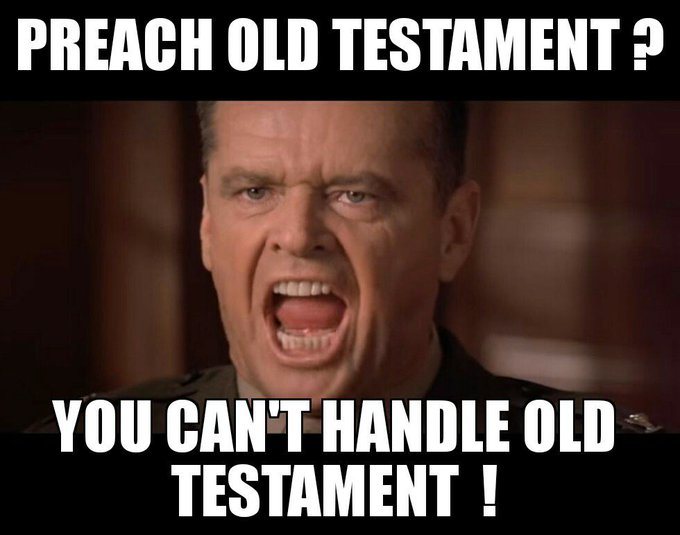 Jesus even said- Matthew 6:7 And when you pray, do not use vain repetitions as the heathen do. For they think that they will be heard for their many words.
Jesus used 'non jews' as an example of what you didn't want to be like
substandard people- Greeks and Samaritans didn't view the jews well either
Women did not interact with men in the First century
Judaism in the first century had emerged from the oriental patriarchal tradition in which women were considered the property of men with no rights, no role in society except childbearing, and no education. (tetlow)
This equality that exists in America is not the experience of 2000 years ago. A woman wouldn't even approach a man- Where is this womans husband?
Jesus didn't operate within cultural norms- he talked to women and allowed women to talk to him
Truths we must agree on before dissecting this story
God is who he is
We cannot put our own thoughts about who God is into this story- let God be who he is
Malachi 3:6 "For I am the Lord, I do not change; Therefore you are not consumed, O sons of Jacob.
Hebrews 13:8 Jesus Christ is the same yesterday, today, and forever.
God does what he wants
Psalm 115:3 But our God is in heaven; He does whatever He pleases.
Isaiah 46:10 Declaring the end from the beginning, And from ancient times things that are not yet done, Saying, 'My counsel shall stand, And I will do all My pleasure,'
God Says what he wants
God says things sometimes that from the surface don't agree with our cultural context-
Hosea 2:2-5 READ vivid imagery of God's view of Israel
God calls people and their acts Dung, menstrual rags, whoreish, harlotry, demonic, sinful
Jeremiah 19:4-9 READ
Read your Bible!
we don't say things that are offensive to people whom we do not know- even ones we do we don't say- But God calls things the way they are and uses words to paint a picture.
God knows what needs to happen
The intent of Jesus is never to cause harm or hurt- It is always to bring forth repentance
The Goal of repentance can be found through many different avenues- God will do what he pleases
Nuggets we can grab from this scripture
Do you want who he is, or what he can do?
What we see in this story is that this woman comes to Jesus to inquire about his ability to heal her daughter
The question that Jesus is asking through his reluctance is this- Why are you asking me this question? Who am I to you? And what is it that you really want from me?
Matthew 10:22 And behold, a woman of Canaan came from that region and cried out to Him, saying, "Have mercy on me, O Lord, Son of David! My daughter is severely demon-possessed."
23 But He answered her not a word.
She calls him the right things- she recognizes that he is the Son of David
But Christ's reluctance tests her- His reply to her tests her- You're a Dog- You're not of Israel- why should I heal you? Her reply? "I may be a dog- but I'll take the crumbs because I know that there is power in those crumbs"
She's saying "I don't even care about my status- I don't even care about my place. I just want IN- I want to be a part of your kingdom"
What it means to you?
What exactly is it that you want from Jesus? Do want to feel differently? Do you want to be healed? Do you want to live in the Kingdom?
There are people that believe in Jesus simply because they want a good life-
You can live like a Christian and not have any belief at all and have a pretty Good life
But we're not supposed to live for anything less than eternal life- the rest is gravy
Will you be persistent?
Persistence pays off– the first No isn't always the answer that you get from Jesus
Many times in scripture and in life we see people tarry before God asking him to move
Matt 18:7-8 Parable of Persistent Widow- 7 And shall God not avenge His own elect who cry out day and night to Him, though He bears long with them? 8 I tell you that He will avenge them speedily.
Sometimes you have to be persistent with God- I don't know why its that way- but it just is
We see this woman who wouldn't give up- she wouldn't stop asking
Luke 11: 8 I say to you, though he will not rise and give to him because he is his friend, yet because of his persistence he will rise and give him as many as he needs.
Guy dropped through the roof, james 5:16 The effective, fervent prayer of a righteous man avails much.
Faith pleases God- This woman had faith that Jesus could heal her daughter
Hebrews 11:6 But without faith it is impossible to please Him, for he who comes to God must believe that He is, and that He is a rewarder of those who diligently seek Him.
If you're not believing God, then who exactly are you believing? Who is going to fix it?
This woman in her situation was fully trusting God- HEAL MY DAUGHTER
Are you putting your complete faith in God? Are you wavering? Not just pester- BELIEVE
Jesus doesn't treat everyone the same all the time-
There are other stories of Jesus interacting with women. To the samaritain woman at the well he said "Get me a drink" To the woman caught in Adultery he said "Go and sin no more"
Can you agree that God is smart enough to know exactly how you need to be talked to?
Some of us need a kick in the jaw to get us moving. Some of us need a rub on the shoulders
Jesus knows what each of us needs- Let him guide you the way you need to be led
Some get love, some get dogs
Now the bible says in Galatians 2:6 God shows personalfavoritism to no man
But I'm not talking about favoritism in blessings, I'm talking about means of approach
God, much like a parent, deals with the individual in personal means
We are all Dogs- depraved people that desperately need a savior We know from OT precedence that dog was a pejorative insult (1 Sam. 17:43 and 2 Kings 8:13).
And it seems odd that Jesus would use an insult to a person who needs his grace
But We're called many things in the bible- Dung, menstrual rags, goats, even the word sinner is a put down.
We find in this story Jesus using a racial slur upon this woman and get upset about it- but the reality is that what he said to her caused her to reflect on her status and choose Jesus
She didn't get mad that he called her that- she didn't get upset. She says- Im a dog? Well I don't want to be a dog- I want to be at the table!
Your spiritual life would improve if you come to the place of realizing that you are a dog who only deserves crumbs, and not even that
Ecclesiastes 9:3This is an evil in all that is done under the sun: that one thing happens to all. Truly the hearts of the sons of men are full of evil; madness is in their hearts while they live, and after that they go to the dead.
Isaiah 53:6 All we like sheep have gone astray; We have turned, every one, to his own way; And theLord has laid on Him the iniquity of us all.
I'm a dog! You're a dog! We're all filthy stinking Dogs who needed a savior
Now- there's a great exchange that happens here- and I'm not saying you should think of yourself as a dog- You WERE a dog you WERE in SIN, you WERE in danger of HELL, but now
Romans 8:1There is therefore now no condemnation to those who are in Christ Jesus, who do not walk according to the flesh, but according to the Spirit.
Because here's the ultimate truth
The crumbs of Jesus are more than enough to save you from ourselves
The woman comes and she doesn't even want a seat at the table! She just wants the crumbs!
Only the crumbs Jesus- that's more than enough than I need for my daughter to be healed
And Jesus grants it!
YES- Crumbs are enough!
Matthew 17:20 So Jesus said to them,"Because of your unbelief; for assuredly, I say to you, if you have faith as a mustardseed, you will say to this mountain, 'Move from here to there,' and it will move; and nothing will be impossible for you.
Don't argue with God about who is at the table and who isn't take your crumbs and watch the blessings flow!
Be like the centurion Luke 7:7 Therefore I did not even think myself worthy to come to You. But say the word, and my servant will be healed.
Mark 7:9 When Jesus heard these things, He marveled at him, and turned around and said to the crowd that followed Him, "I say to you, I have not found such great faith, not even in Israel!"
God is impressed with the smallest amount of faith- he responds and cultivates it
Crumbs are more than enough