Faith Through Every Storm Mark 4:35-41
Live in obedience
35 On the same day, when evening had come, He said to them, "Let us cross over to the other side." 36 Now when they had left the multitude, they took Him along in the boat as He was. And other little boats were also with Him.
Jesus has just finished telling his disciples a bunch of parables- and now- they are going to go to the other side- mind you- Jesus had been in this boat talking the whole time- that's where he stood
Where were they going? The other side- Why? What were they going to do there? What would happen?
We don't get that part of the story- what we get is- Jesus said- "get in" and they went with him
What a gift that comes to those who's obedience is immediate and complete- They go with Jesus
Psalm 119:60 I made haste, and did not delay To keep Your commandments.
That's the heart of these disciples- when Jesus asks- they do
You'll notice- they didn't push back because they didn't have all the details- they simply did what they were being asked/told to do- and they went along with it
I was raised to do what you're being told to do and you ask questions about it later- not before
Friend at starbucks- employee there who wanted to do things "their way" sbux has a way DO IT
Whether its to go ahead to get a donkey, or its to fetch something- these guys just do what God is asking of them
2 kings 18:5-8 King Hezikiah
There is a book being written about your life. What does it say?
They were disobedient, lackluster, vacillating and inconsistent- or will it read as did Hezikiah?
What does it mean to you?
Be obedient! Do what God is asking you to do- you don't even have to fully understand it- because you understand the one who is asking
There will come storms in your life- but disobedience will not help them
Isaiah 1:19 If you are willing and obedient, You shall eat the good of the land;
"cross over to the other side" is what Jesus says- and if he says cross over to the other side then you do it- you go where he tells you to go and you do what he's telling you to do
Read Babylon bee article- https://babylonbee.com/news/man-feels-led-things-coincidentally-likes/
Listening to God isn't about listening to yourself- its about reading God's word and being obedient to what you already know-
Love how people are trying to discern these deep things of God- when they can't even be obedient to the simple things that God is asking them to do in his word
Exodus 23:22 But if you indeed obey His voice and do all that I speak, then I will be an enemy to your enemies and an adversary to your adversaries.
I want that promise for my life!
Luke 6:46 "But why do you call Me 'Lord, Lord,' and not do the things which I say?
How can you say you're a Christian and have your life not reflect one thing that is of Christ?
People say that I'm judging when I say that- but I just agree with what you're telling me
I feel like we've been talking about obedience a bit lately- guess that's what God has for us
Proverbs 16:7 When a man's ways please the Lord, He makes even his enemies to be at peace with him. LIVING IN OBEDIENCE HELPS THROUGH THE STORMS OF LIFE
I've never met someone who is 100% obedient to God and his word who isn't blessed
What I have met is rebellious, cantankerous, self righteous people who fight God and suffer through
Live in dependence
37 And a great windstorm arose, and the waves beat into the boat, so that it was already filling. 38 But He was in the stern, asleep on a pillow. And they awoke Him and said to Him, "Teacher, do You not care that we are perishing?"
So these guys are obedient to what Jesus asks them to do- and truthfully- things don't appear to turn out that well- Here's comes a great windstorm right after they went with him
Have you ever been there? God, I did what you said- and now look- we're in a huge storm!
Happens often- Sometimes obedience is being obedient in the storm- God does stuff in storms!
Nahum 1:7 The Lord is good, A stronghold in the day of trouble; And He knows those who trust in Him.
We're supposed to trust God in the midst of every storm in our life! He's still God in them!
We're they not listening during Sabbath school? Psalm 107:29 He calms the storm, So that its waves are still.
So these Guys go to Jesus in the midst of their storm and say "Teacher, do you not care that we are perishing?"
What a dumb question! Of course Jesus cares! He totally cares that they are in a storm- HE'S IN THE STORM WITH THEM- HE HASN'T LEFT THEM
Isn't it interesting that Jesus is "asleep on a pillow" no care or concern- wasn't bothering him
But it was sure bothering these guys!
Here's what I love though- These guys were dependent on Jesus in their storm. They went to the one they knew could do something about it
Sure- it didn't manifest perfectly- they were being faithless- but they WENT to JESUS for HELP
What does it mean to you?
Are you living in dependence of Jesus? Are you depending on him for your sustenance and peace?
When the storms of your life come up- are you going to the one who can do something about it?
Deuteronomy 31:6 Be strong and of good courage, do not fear nor be afraid of them; for the Lord your God, He is the One who goes with you. He will not leave you nor forsake you."
Either that's a true scripture or its NOT- and if it IS then we should be GOING TO GOD in distress
John 15:5 "I am the vine, you are the branches. He who abides in Me, and I in him, bears much fruit; for without Me you can do nothing.
These guys were faithless in the storm- but they still had FAITH in the ONE who could save!
Sometimes, its only when everything else has been stripped away that you can learn to fully depend on God! ( I want to learn how to depend on him WITHOUT getting stripped away)
1 Thessalonians 5:17 pray without ceasing,
Matthew 6:8 "Therefore do not be like them. For your Father knows the things you have need of before you ask Him.
Philippians 4:6 Be anxious for nothing, but in everything by prayer and supplication, with thanksgiving, let your requests be made known to God;
Supplication leads to faith "awoke him and said to him"- are you going to the source or depending on yourself? "Teacher, do You not care that we are perishing?" YES HE DOES
Live in protection
39 Then He arose and rebuked the wind, and said to the sea, "Peace, be still!" And the wind ceased and there was a great calm.
These guys are obedient to follow him across the water, storms come- they depend on HIM to save them and BOOM- HE SAVES THEM!
All it took was 3 words from Jesus "Peace be still" and then comes a great calm!
These guys go to Jesus to for help and he HELPS- He Does what they ask-
Mind you- they didn't ask very well- or give him any respect- but He did calm the storm
Psalm 91:1 He who dwells in the secret place of the Most High Shall abide under the shadow of the Almighty.
That's a promise that these guys were living under- obedience- supplication- PROTECTION
God promises protection to his people!
Isaiah 25:4 For You have been a strength to the poor, A strength to the needy in his distress, A refuge from the storm, A shade from the heat; For the blast of the terrible ones is as a storm against the wall.
YES! The promises of God prevail for those who live in dependence to him and his precepts!
Those who live for God- live under his protection and peace!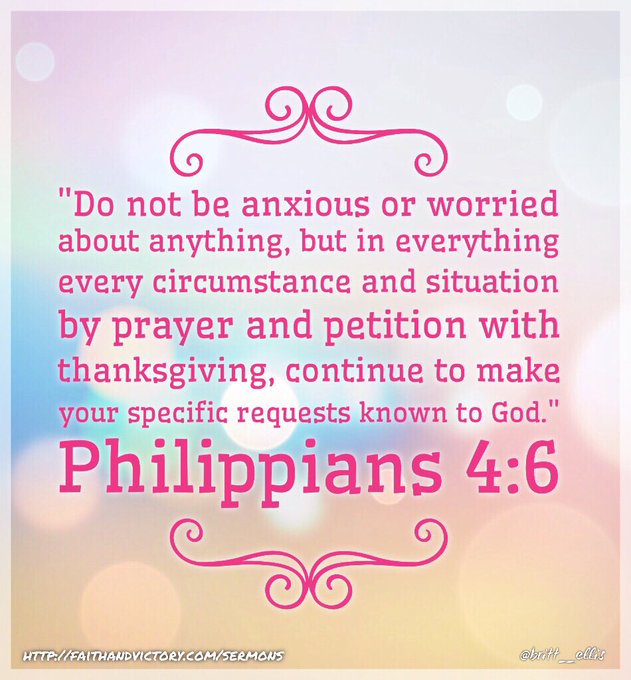 What does it mean to you?
Are you living under his protection? Are you experiencing his protection?
The safest place to be is as close to Jesus as possible!
Psalm 61:3-4 For You have been a shelter for me, A strong tower from the enemy. 4 I will abide in Your tabernacle forever; I will trust in the shelter of Your wings.
Here's a little nugget to this story-" And other little boats were also with Him." V36
There's not a lot of description that we get about these little boats- but here's what I love about it- they received the same benefits as the ones in the boat, simply because they were in the vicinity of Jesus-
Sometimes you don't even have to be in the boat with Jesus, you just have to be on the water with him
The blessings of others obedience can affect you to- there's nothing wrong with that- Live it
Here's some great scriptures-
2 Thessalonians 3:3 But the Lord is faithful, who will establish you and guard you from the evil one.
Psalm 5:11 But let all those rejoice who put their trust in You; Let them ever shout for joy, because You defend them; Let those also who love Your name Be joyful in You.
Psalm 20:1 May the Lord answer you in the day of trouble; May the name of the God of Jacob defend you;—- LIVE UNDER HIS CONSTANT PROTECTION- He is a PROTECTOR!!!
Live in knowledge
40 But He said to them, "Why are you so fearful? How is it that you have no faith?" 41 And they feared exceedingly, and said to one another, "Who can this be, that even the wind and the sea obey Him!"
I love Jesus- I love how he always has the right words to say in the right situation
He also seems a bit sarcastic or angry at times- which I like because I get that way when I'm frustrated
"Why are you so fearful? How is it that you have no faith?"
These dudes have seen him performing miracle after miracle and now- when it really matters- they don't have the necessary faith!
Jesus is indignant- WHATS IT GOING TO TAKE FOR YOU GUYS TO BELIEVE
HOW IS IT THAT YOU HAVE NO FAITH?
The guys response is that they aren't even sure yet who Jesus is- and they are bewildered
I don't know about you- but If I'm in a boat with a guy who controls the wind and waves- I'm not full of fear- I'm going to be full of FAITH- We Just Dodged a bullet and this guy saved us!
What should have happened is that these guys should have been excited and full of FAITH
Proverbs 1:7 The fear of the Lord is the beginning of knowledge, But fools despise wisdom and instruction.
People that don't grow in their faith are the ones who never come to point of actually believing that God is going to what he said that he is going to do
But when you KNOW that God will do what he said he will do- then you REALLY experience the best of God!
What does it mean to you?
Don't ever let Jesus look at you and say "where's your faith""
How much has he done for you, so far in your life, that you need to question his ability to take care of you?
Own up to the knowledge of your own failures that brought you to this place and quit laying them at the feet of God
Build your faith to the point that you can withstand the storms of this life, knowing that GOD will take care of you through everything
You have no reason to fear
You have no reason to worry
God will see you through!!!
2 Peter 1:5 But also for this very reason, giving all diligence, add to your faith virtue, to virtue knowledge
Faith to knowledge
Faith leads to peace "Why are you so fearful"