Fear or Freedom
Are we operating from fear or freedom? How do we know. Something are obvious, but others are not – How can we for sure know that the freedom we have Christ bases freedom?
This evening I want us to allow God to examine us and let us know which side we at.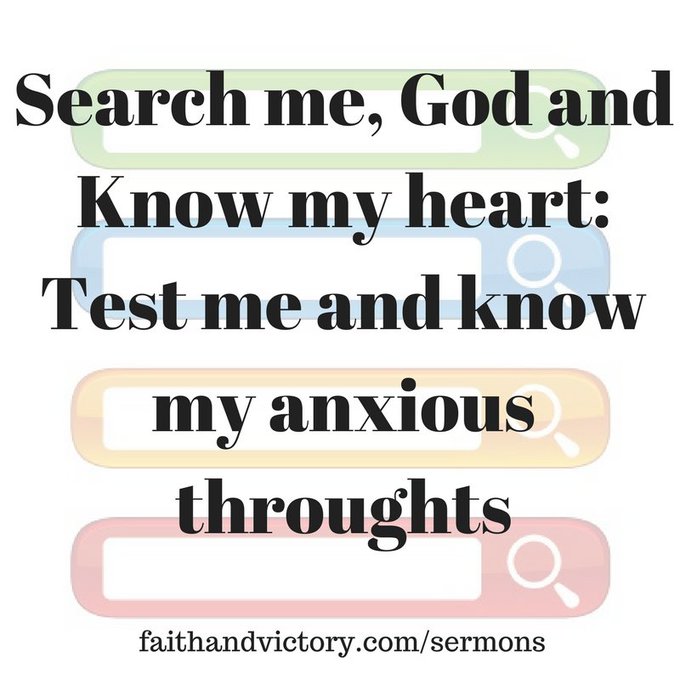 At first I wanted to say lean on – but with God there isn't a little of this and a little of that. You are either cold or you are hot. It's an all or nothing preposition. We can't say that we have freedom, and maybe a little fear- because then, that little fear wipes out the freedom.
Fear is real – No matter what they tell you (when you know that something is real, you make plans to overcome it…or avoid it., fear is real but it also not permanent. – The fear that stops you from being who God has called you to be.
Freedom is real as well- Its not permanent either, no matter what you have been told. The one great thing is that when you are operating IN freedom- You make wise decisions- Decisions that help you choose more freedom. But when we act UNDER fear, our decisions are based on fear and so we make non-wise decisions.
Daily we choose which of these two we are going to feed. I could be technical and pull of Kind of research, which will show me that there are things that we cannot overcome…which is true, if we are of the world. But my bible tells me that but when we are operating in Christ realm, Nothing, is impossible with Christ. NOTHING!!! "I can do all things through Christ who strengthens me.
Matthew 19:26 – Jesus looked at them intently and said, "Humanly speaking, it is impossible. But with God everything is possible."
Consciously or unconsciously every day we are making a choice. If I have to make a choice even when am not making one, I must well learn how I can affect my decision to favor me.
And today we are going to examine how we can:
Recognize where we are currently?
How we can be guaranteed of freedom
How we achieve this guarantee.
1.How can we recognize where we are currently – The story of Naaman- 2 Kings 5: 1-14
1.The king of Aram had great admiration for Naaman, the commander of his army, because through him the Lord had given Aram great victories. But though Naaman was a mighty warrior, he suffered from leprosy.[a]
2 At this time Aramean raiders had invaded the land of Israel, and among their captives was a young girl who had been given to Naaman's wife as a maid. 3 One day the girl said to her mistress, "I wish my master would go to see the prophet in Samaria. He would heal him of his leprosy."
4 So Naaman told the king what the young girl from Israel had said. 5 "Go and visit the prophet," the king of Aram told him. "I will send a letter of introduction for you to take to the king of Israel." So Naaman started out, carrying as gifts 750 pounds of silver, 150 pounds of gold,[b] and ten sets of clothing. 6 The letter to the king of Israel said: "With this letter I present my servant Naaman. I want you to heal him of his leprosy."
7 When the king of Israel read the letter, he tore his clothes in dismay and said, "Am I God, that I can give life and take it away? Why is this man asking me to heal someone with leprosy? I can see that he's just trying to pick a fight with me."
8 But when Elisha, the man of God, heard that the king of Israel had torn his clothes in dismay, he sent this message to him: "Why are you so upset? Send Naaman to me, and he will learn that there is a true prophet here in Israel."
9 So Naaman went with his horses and chariots and waited at the door of Elisha's house. 10 But Elisha sent a messenger out to him with this message: "Go and wash yourself seven times in the Jordan River. Then your skin will be restored, and you will be healed of your leprosy."
11 But Naaman became angry and stalked away. "I thought he would certainly come out to meet me!" he said. "I expected him to wave his hand over the leprosy and call on the name of the Lord his God and heal me! 12 Aren't the rivers of Damascus, the Abana and the Pharpar, better than any of the rivers of Israel? Why shouldn't I wash in them and be healed?" So Naaman turned and went away in a rage.
13 But his officers tried to reason with him and said, "Sir,[c] if the prophet had told you to do something very difficult, wouldn't you have done it? So you should certainly obey him when he says simply, 'Go and wash and be cured!'" 14 So Naaman went down to the Jordan River and dipped himself seven times, as the man of God had instructed him. And his skin became as healthy as the skin of a young child, and he was healed!
This is a perfect example of our lives. We know that we are broken. We know that we are hurting. We showed up to Church to hear the word of God because it renews us. Or if today is your first time, you are looking for hope- Hope in Christ- which is amazing because from a personal experience, following Christ is the best decision I made.
We want freedom, freedom from sickness, oppression, battles of the mind, from the devil e.tc. and we are looking at God to help us. We are crying out to Him to rescue us, yet when we are told what to do- We already have a preset plan on how things are going to happen.
His pride was holding him back. Freedom from disease was waiting in a local river but he was choosing fear- he didn't want to be seen as weak by his followers for he had Fear of what his people are going to think
But here comes a smart servant- And ask, doesn't really matter what it's all about- If it was something great, then you would have done it- it would be all about you. Why don't you just do it.
Naaman, wanted Elisha to come down and wave his hand and for him to receive instant healing. Elisha doesn't even show up- He sends a messenger- (go – between), an advocate, a person who pleads for or in behalf of another: intercessor
I do not know where you are today in your quest for freedom -but I want to let you that a messenger has already been sent. He has a simple message- Come to Jesus all you who are weary and burdened, And He will give you rest.
You don't have to go looking for Him today, He is already here
2.How we can be guaranteed freedom? – By listening to the messenger
John 16:7 (AMP) But I tell you the truth, it is to your advantage that I go away; for if I do not go away, the [a]Helper (Comforter, Advocate, Intercessor—Counselor, Strengthener, Standby) will not come to you; but if I go, I will send Him (the Holy Spirit) to you [to be in close fellowship with you].
John 14:26 (AMP) But the [a]Helper (Comforter, Advocate, Intercessor—Counselor, Strengthener, Standby), the Holy Spirit, whom the Father will send in My name [in My place, to represent Me and act on My behalf], He will teach you all things. And He will help you remember everything that I have told you.
Drop all your ideas of how your freedom is going to be achieved. Stop looking at the past experience – The rivers may be cleaner and bigger in your city, but the Messenger said, let me give a simple instruction –listen to understand the Holy Spirit.
2 Corinthians 3:17 Now the Lord is the Spirit, and where the Spirit of the Lord is, there is liberty [emancipation from bondage, true freedom
We can try all by ourselves but it will be all futile – Dung! Nothing we can do of ourselves. Its only when we allow the Holy Spirit in us that we can truly experience freedom
The spirit intercedes for us- Prays for those things that we don't even know they are in our hearts
Romans 8:26-27 – And the Holy Spirit helps us in our weakness. For example, we don't know what God wants us to pray for. But the Holy Spirit prays for us with groanings that cannot be expressed in words. 27 And the Father who knows all hearts knows what the Spirit is saying, for the Spirit pleads for us believers[a] in harmony with God's own will.
Have you ever, stupid thought came in your head. You are shocked that you thought of that- You try to find the root of it, but nothing! – So how can you pray for something that you don't even understand – When you allow the Holy Spirit to reside in you, it's only then, that He takes inventory of your mind, heart and intentions– And then He prays on your behalf-
It's like when you go to a doctor because you have a head ache- The doctor orders some tests and before you know it – You realize that the issue is deeper- and they need to operate on it. Its only when we are truly tested that our root cause can be revealed
"Psalms 139:23 – Search me, God and Know my heart: Test me and know my anxious thoughts
How we achieve this guarantee? – Creating room for the Holy Spirit
Does the Holy Spirit have a place in your life? Does He really? Do you know this counselor on first name bases? Is He your constant companion from when you wake up to the next day you wake up the next morning?
If you were paying attention this evening, I didn't talk about a specific fear or freedom- I spoke of the Holy Spirit – your (Comforter, Advocate, Intercessor—Counselor, Strengthener, Standby) searching in you and revealing that which is holding you back from freedom. He is such a specific God, who knows you. He created you!
You can try all you want to gain freedom, but without the Holy Spirit, you will be using your strength. Why would you want to use your limited strength if He is standing by to intercede for you?
If you haven't given your heart to God, you do not get the privilege to have this awesome helper by your side- You are on you own. Freedom is something you will NOT achieve on your own. The day of Salvation is today! Give over your life to Christ and test his goodness- He will not disappoint
For those of us who are saved and yet not experiencing freedom – The fullness of the Holy Spirit – God is saying. Create room for me – I am a Jealous God, choose this day whom you will serve Loose CONTROL – Are you scared to lose control – Hence you don't want the Freedom from the Holy Spirit?
Either way you are choosing Fear – you have fear of the unknown- Fear to give up your control. The Holy Spirit wants full access If we need freedom- And not just needing a little of freedom- If we need complete freedom- we need to give up Fear (AKA Control).
Now is the time to choose…. Are you going to choose fear – Not allow Holy Spirit into your life completely or are you choosing freedom? if you choose freedom – if you are ready to receive the fullness of the Holy Spirit – If you really want freedom- Please come to the alter and cry out to him. He is here, he is waiting to intercede for you -to speak to the Father on your behalf.V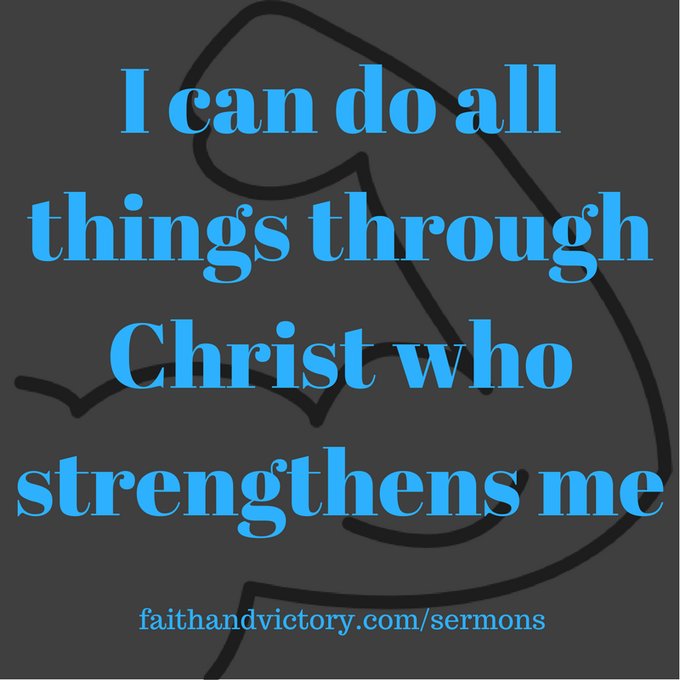 If you don't know Christ as your Savior, come and start experiencing freedom. Freedom awaits, for those who want to be free- Give over your life to Christ
The Holy Spirit is standing by saying, I was sent for you. Come here and let me in.
Come to the Alter …. I will step aside and let you go directly to Him who will transform your life tonight.
Oh, come to the altar- the father's arms are open wide!