Giving Life
– Whenever I go to give blood I see the sign that says, "Give the gift of life!"
– Giving blood always reminds me of Jesus giving his blood on the cross to save me from my sin.
– Matthew 26:28, for this is my blood, which confirms the covenant between God and his people. It is poured out as a sacrifice to forgive the sins of many.
– Jesus said this during the Passover celebration, commemorating when blood spread over the door saved them from death. (Found in Exodus chapter 12)
– Some scholars believe that "this cup" that Jesus held was the cup of redemption, symbolizing that redemption for all people will come through the blood of Jesus.
– Sometimes, as I sit there, I picture Jesus in the flesh, after the resurrection, and he still has the "I gave blood today." sticker on his robe.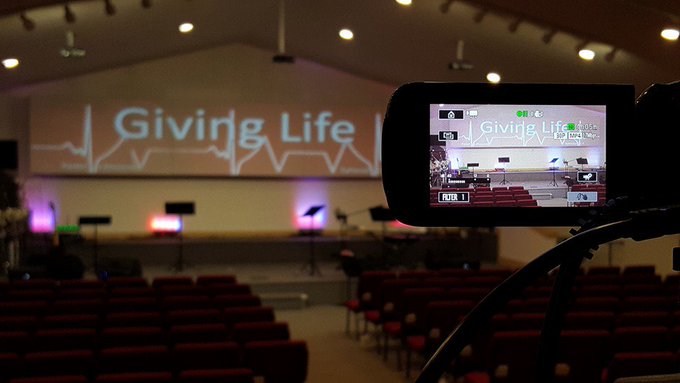 Here are some facts about donating blood:
– Less than 40% of people in the U.S. can donate blood. Less than 10% actually do.
– Approximately 40,000 pints of blood are used each day in the United States. (14 million per yr?)
– Approximately 1 out of every 7 people entering the hospital needs blood.
– 1 donation has the potential to save as many as 3 lives, but one major trauma or significant burn victim can take 30-50 units.
– I saw them use 22 units of blood products on my friend Rich, in just one night!
– You can donate platelets, plasma, or whole blood. (blood products)
– Cancer patients, those receiving organ or bone marrow transplants, victims of traumatic injuries, and patients undergoing open heart surgery all require platelet transfusions to survive.
Example: "Tree of Life" in waiting room, Chuck Colby has donated over 700 units.
– Donates regularly, volunteers there too, even got kids to donate as a gift for Xmas…
– Amazing sacrifice, costly, painful, literally has a part of saving many lives!
– But every single person that Chuck's blood has saved, will eventually die.
– John 3:6, Humans can reproduce only human life, but the Holy Spirit gives birth to spiritual life.
Jesus' blood gives us eternal life.
Eph. 1:7, He is so rich in kindness and grace that he purchased our freedom with the blood of his Son and forgave our sins.
– We are saved by God's grace, through our faith, in His son Jesus Christ, who died for us!
– Christ's blood was given on the cross, as the final sacrifice for our sin, so that we can live!
– Leviticus 17:11, for the life of the body is in its blood. I have given you the blood on the altar to purify you, making you right with the Lord. It is the blood, given in exchange for a life, that makes purification possible.
– Hebrews 9:22, In fact, according to the law of Moses, nearly everything was purified with blood. For without the shedding of blood, there is no forgiveness.
– The old covenant system required that the blood of an innocent animal be spilled on the altar, to pay the price for the sin of the people. Jesus became the final sacrifice.
– Hebrews 9:12-14, 12 With his own blood—not the blood of goats and calves—he entered the Most Holy Place once for all time and secured our redemption forever. 13 Under the old system, the blood of goats and bulls and the ashes of a heifer could cleanse people's bodies from ceremonial impurity. 14 Just think how much more the blood of Christ will purify our consciences from sinful deeds so that we can worship the living God. For by the power of the eternal Spirit, Christ offered himself to God as a perfect sacrifice for our sins.
– Jesus gave us HIS blood, and it has made us clean, if we will repent and live for him.
– It was costly and painful, but it was the only thing that could give us life!
Give your life to Jesus.
– Matt. 20:28, For even the Son of Man came not to be served but to serve others and give his life as a ransom for many.
– As usual, Jesus is our example. We should be servants, and give our life up to serve Jesus.
– Example: Chuck is fully dedicated, has full time job but volunteers on nights and weekends, donates himself whenever possible, Instead of gifts asks family to give too… To save a life!
– I see the "spiritual parallel" of people serving that way in church… To save a life!
– The most exciting part of the story of Jesus is he conquered death! He didn't just die for your sins, he rose to new life!
– Jesus is NOT a zombie!
– Example: Imagine that you had a heart attack and died, then the Medics shocked you back to life, but your body remained dead. Like a zombie you walk around starving, flesh rotting away. You would be "saved from death" but not really have "new life".
– 1 Cor. 15:22, Just as everyone dies because we all belong to Adam, everyone who belongs to Christ will be given new life.
– Duet. 30:19, "Today I have given you the choice between life and death, between blessings and curses. Now I call on heaven and earth to witness the choice you make. Oh, that you would choose life, so that you and your descendants might live!"
– God is calling His people back to repentance and obedience. This is the key to new life!V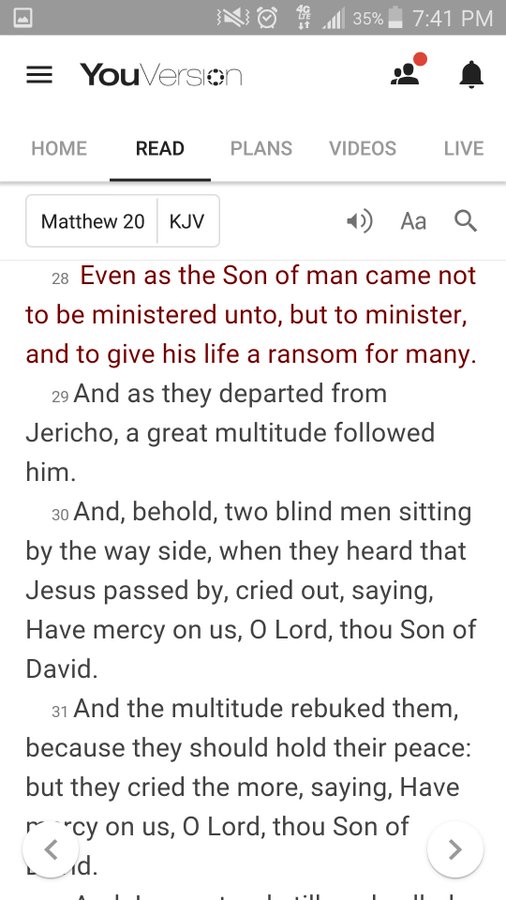 Give HIS life to others.
– The CPR save rate in King County is the highest in the world (63%), in part due to citizen CPR.
– Example: Arena Sports CPR guy, He went down and friends responded right away! Called 911, got the AED, started CPR and got the save BEFORE the Fire Dept. arrived!
– Regular citizens (not just the trained professionals) saved that life, because they had the training, and the will to act on it.
– I see the "spiritual parallel" of regular Christians that are trained in the Word of God, being willing to share the "Life Giver" with those that are spiritually dead.
– 2 Cor. 3:6, He has enabled us to be ministers of his new covenant. This is a covenant not of written laws, but of the Spirit. The old written covenant ends in death; but under the new covenant, the Spirit gives life.
Conclusion:
Christian believer, The Blood of Jesus has paid you debt, and saved your life!
– Eph. 1:7, He is so rich in kindness and grace that he purchased our freedom with the blood of his Son and forgave our sins.
– Stop walking through life like a Zombie. Jesus has given you new life!
Matt 10:39, If you cling to your life, you will lose it; but if you give up your life for me, you will find it.
– Repentance and Obedience are the key to your life in Christ. Give him your life today!
Share Jesus with others. You can help save a life! The power is in you!
– The last thing Jesus told his disciples before he ascended into heaven was…
– Acts 1:8, "But you will receive power when the Holy Spirit comes upon you. And you will be my witnesses, telling people about me everywhere—in Jerusalem, throughout Judea, in Samaria, and to the ends of the earth."
– Be a witness. Share how Jesus has changed your life. Share His word of truth!
– prayer – giving life