Podcast: Play in new window | Download
Subscribe: Google Podcasts | Email | RSS | More
Just Do It
Commercials are trying to sell you something and it's a powerful marketing tool
Nyquil- you would think that you cannot survive a cold without Nyquil
Lipton Tea- who remembers the Lipton Tea pool splash?? I can't even count how many times I did that as a kid!
Nike wants to sell you exercise gear that will change your life!
Their logo says it all- JUST DO IT
Just Do It implies there are no excuses for not getting it done.
Francis Chan was preaching on baptism and used Acts 2:38
I'm going to break down JUST DO IT and explain it
to you tonight.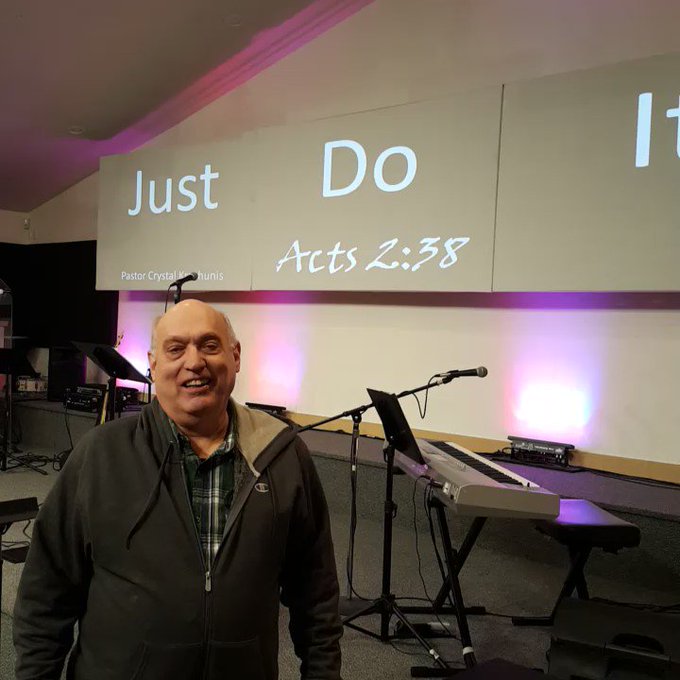 JUST
Who are the "just"
Hebrews 10:38 Now the just shall live by faith; But if anyone draws back, My soul has no pleasure in him."
This principle is reiterated 4 times in scripture, 3 more in:
Romans 1:17 For in it the righteousness of God is revealed from faith to faith; as it is written, "The just shall live by faith."
Habakkuk 2:4 "Behold the proud, His soul is not upright in him; But the just shall live by his faith.
Gal 3:11
It governs our relationship to God and our participation in the salvation provided through Jesus
Justified- to prove or show to be just, righteous, or innocent
If you have been born again, YOU are the JUST!
The JUST lives by faith in God and they know who they are.
They know they have been forgiven and they live like a child of God.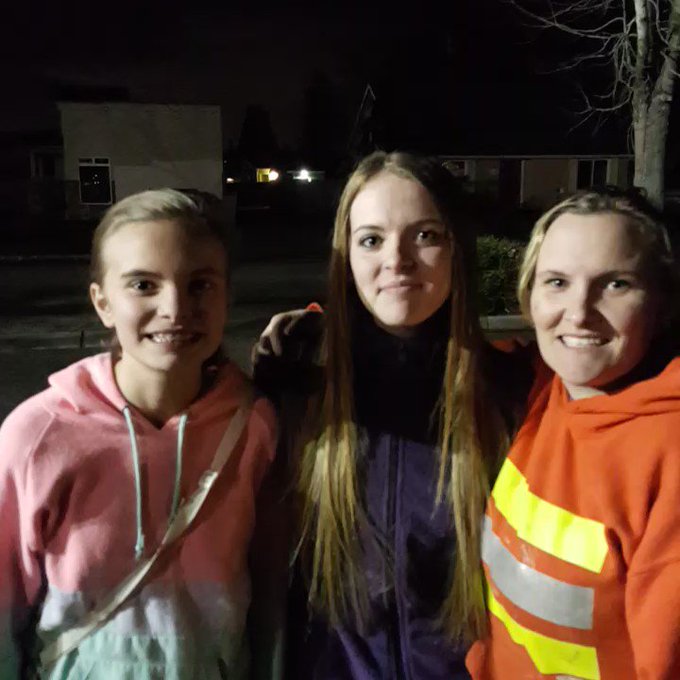 EX: Some people do not know the depravity of their sin. ME, I do.
I know the depths from which He has brought me and redeemed me.
I know the nastiness that I lived in and how much it tainted my soul.
I know my full wretchedness apart from God.
I don't think some people actually realize their own depravity apart from Christ.
I thank God that most people do not know the things I participated in because they would definitely look at me differently.
BUT–I also know who I am in Christ.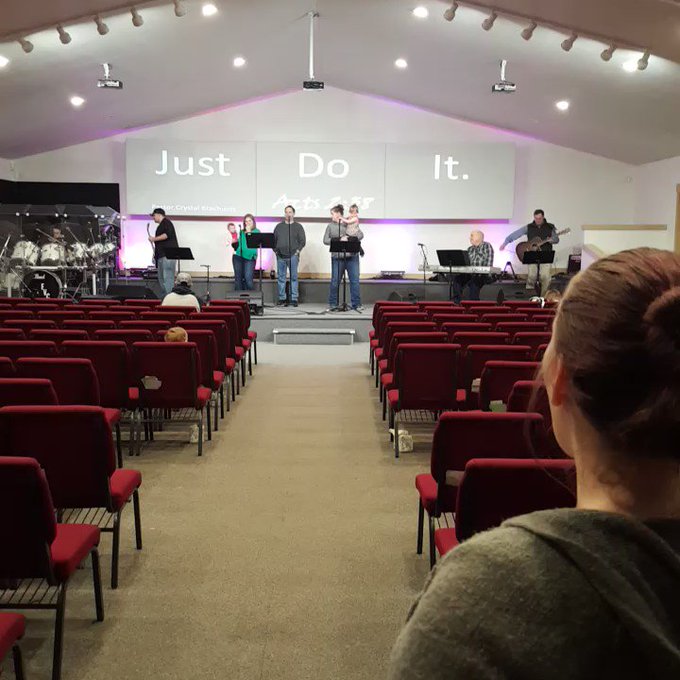 I know I am new creation.
I have been born again. I have my Father's DNA.
I am NOT who I used to be and God has thoroughly changed and renewed me.
I am JUSTIFIED. I have been made right and declared innocent. I am His righteousness.
The JUST continues to press on.
They don't look back at their past mistakes, but continue to press on in Christ.
They don't quit. The JUST know that only runners receive the prize.
The JUST trust in God in all circumstances and remain steadfastly loyal to God.
The JUST do not draw back into their old sin.
They know their propensity for sin and where the line is and stay as far away from it as possible.
Ex: I can make chocolate chip cookies and eat a few and save the rest; but some people cannot bake a batch of brownies without eating the whole pan. THEN DON'T BAKE BROWNIES!
If you have a problem with alcohol, don't go to the bar, don't keep a 2 liter of vodka laying around;
If you have a problem with pornography, stay off the computer.
Sometimes it takes drastic measures.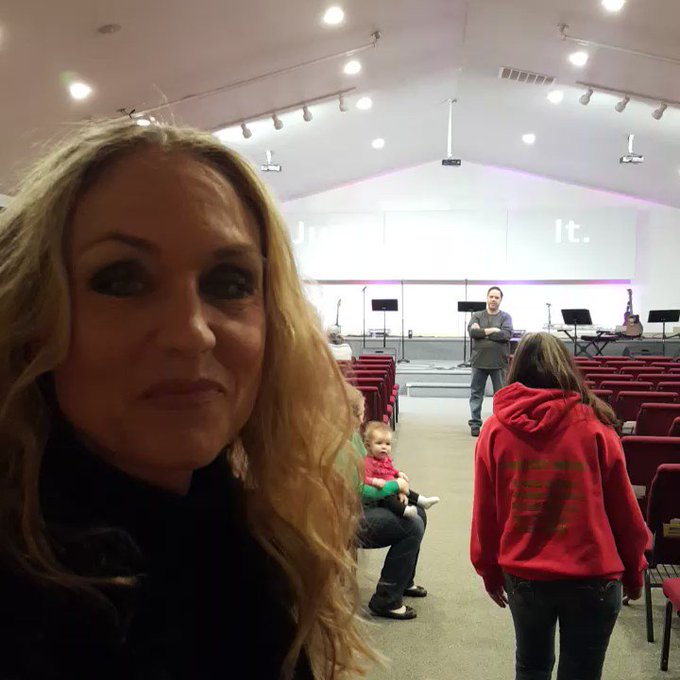 The JUST knows that they are now innocent and do not want to fall back into the old life of sinning.
THIS is the fallacy being preached: "You can live in your sin and inherit eternal life because everyone sins." THIS IS A LIE FROM THE PIT OF HELL.
1 Cor 6:7 Now therefore, it is already an utter failure for you that you go to law against one another. Why do you not rather accept wrong? Why do you not rather let yourselves be cheated? 8 No, you yourselves do wrong and cheat, and you do these things to your brethren! 9 Do you not know that the unrighteous will not inherit the kingdom of God? Do not be deceived. Neither fornicators, nor idolaters, nor adulterers, nor homosexuals,[a] nor sodomites, 10 nor thieves, nor covetous, nor drunkards, nor revilers, nor extortioners will inherit the kingdom of God. 11 And such were some of you. But you were washed, but you were sanctified, but you were justified in the name of the Lord Jesus and by the Spirit of our God.
DO we go back and continue in sin? GOD FORBID!
The JUST refuses the pleasures of sin!
The JUST has confidence in God's Word
Obeys His commands
Regulates life on His promises
Rejects the spirit of this evil age
Seeks a heavenly home
perseveres in testing and endures persecution!
DO
How can you profess to have saving faith in the Lord Jesus, yet at the same time show no evidence of sincere devotion to Him and His Word?
Saving faith is always a living faith that not only confesses Him as Savior, but also obeys Him as Lord.
Loving obedience is an essential aspect of true faith.
James 1:21-24 Therefore lay aside all filthiness and overflow of wickedness, and receive with meekness the implanted word, which is able to save your souls.
22 But be doers of the word, and not hearers only, deceiving yourselves. 23 For if anyone is a hearer of the word and not a doer, he is like a man observing his natural face in a mirror; 24 for he observes himself, goes away, and immediately forgets what kind of man he was.
James 2:4 What does it profit, my brethren, if someone says he has faith but does not have works? Can faith save him? 15 If a brother or sister is naked and destitute of daily food, 16 and one of you says to them, "Depart in peace, be warmed and filled," but you do not give them the things which are needed for the body, what does it profit? 17 Thus also faith by itself, if it does not have works, is dead.
18 But someone will say, "You have faith, and I have works." Show me your faith without your[d] works, and I will show you my faith by my[e] works. 19 You believe that there is one God. You do well. Even the demons believe—and tremble! 20 But do you want to know, O foolish man, that faith without works is dead?[f] 21 Was not Abraham our father justified by works when he offered Isaac his son on the altar? 22 Do you see that faith was working together with his works, and by works faith was made perfect? 23 And the Scripture was fulfilled which says, "Abraham believed God, and it was accounted to him for righteousness."[g] And he was called the friend of God. 24 You see then that a man is justified by works, and not by faith only
the word must be "implanted' implying that God's Word must become a very part of our nature.
Yes, we are to "BE" in Christ, but we are also to "DO" in Christ.
James tells us that if our faith is alive and active, then it will produce works for the LORD and will shape our very existence.
James is NOT talking about works as a way to earn your salvation; not at all.
Or even that good works is what the world tells you. Here he is specifically talking about OBEYING GOD'S WORD.
He's talking about an alive and active faith, one that obeys the Lord in all things, just as Abraham's work was to offer Isaac on the altar, in obedience to God's word–faith cannot exist without a love for and a commitment to God.
Rahab's work was to let down the scarlet thread, proving her faith that the God of the Israelites was the true God.
DO expresses itself in Godly action and devotion to Jesus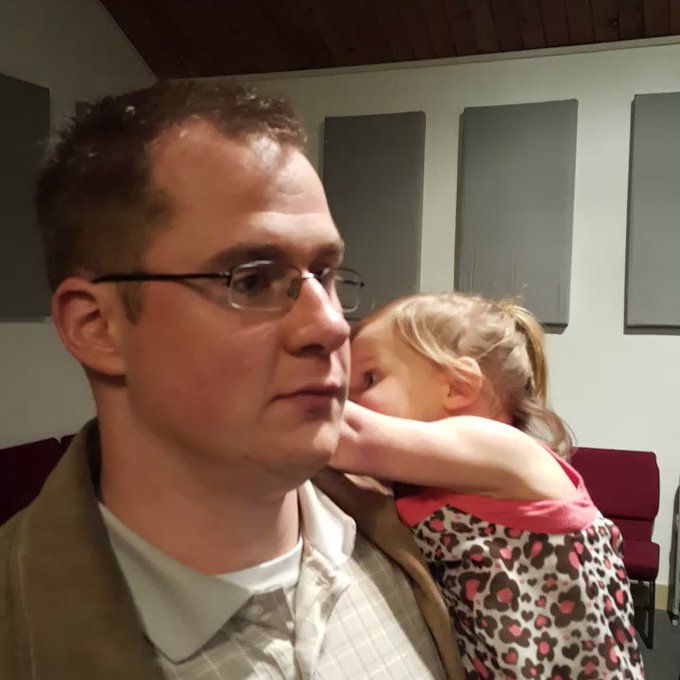 IT
The "IT" is entirely up to God.
What IT are you supposed to be doing? What have you been called to because IT is something.
I say do that IT with all your heart!
Stop trying to be someone else and do it the way they would.
Let them be them; you be you and God be God.
Schools want you to be well rounded— which produces mediocre kids in all areas instead of being great in one or two.
God wants you to be GREAT!
1 Cor 12:4 There are diversities of gifts, but the same Spirit. 5 There are differences of ministries, but the same Lord. 6 And there are diversities of activities, but it is the same God who works all in all. 7 But the manifestation of the Spirit is given to each one for the profit of all: 8 for to one is given the word of wisdom through the Spirit, to another the word of knowledge through the same Spirit, 9 to another faith by the same Spirit, to another gifts of healings by the same[b] Spirit, 10 to another the working of miracles, to another prophecy, to another discerning of spirits, to another different kinds of tongues, to another the interpretation of tongues. 11 But one and the same Spirit works all these things, distributing to each one individually as He wills.
15 If the foot should say, "Because I am not a hand, I am not of the body," is it therefore not of the body? 16 And if the ear should say, "Because I am not an eye, I am not of the body," is it therefore not of the body? 17 If the whole body were an eye, where would be the hearing? If the whole were hearing, where would be the smelling? 18 But now God has set the members, each one of them, in the body just as He pleased. 19 And if they were all one member, where would the body be?
20 But now indeed there are many members, yet one body. 21 And the eye cannot say to the hand, "I have no need of you"; nor again the head to the feet, "I have no need of you." 22 No, much rather, those members of the body which seem to be weaker are necessary. 23 And those members of the body which we think to be less honorable, on these we bestow greater honor; and our unpresentable parts have greater modesty,
Will you please stop trying to be someone you are not and stop comparing yourself to others!
YOU ARE NOT THEM. YOU ARE YOU!
Ex: I've tried to be Matt and it always backfires
IT pleased God to give you that particular gift!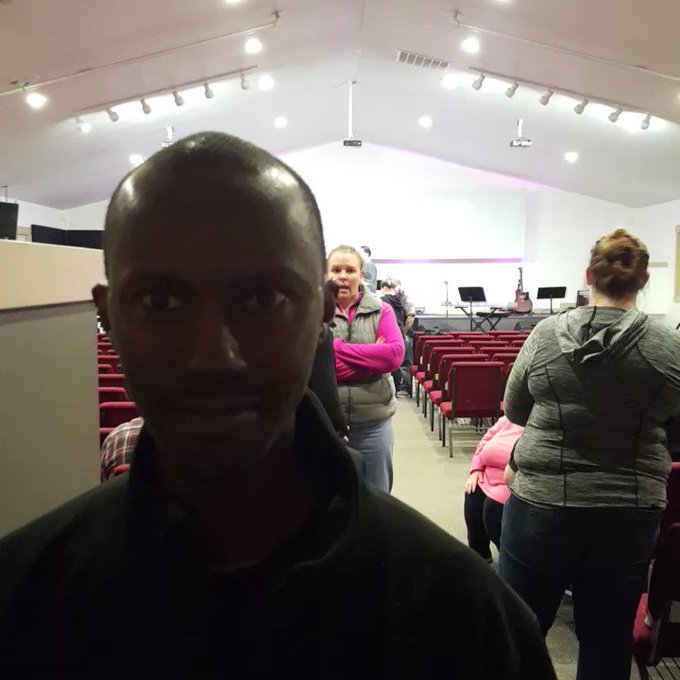 CHECK (the Nike swoosh)
DO you remember being in school and the teacher would take attendance? PRESENT
They had a list and checked off your name.
Can God place a check next to your name?
He is keeping a record of your life.
Can He count on you to be present and active?