On your mark! Set, Ready….?
Daniel 6: 1-10
Darius the Mede decided to divide the kingdom into 120 provinces, and he appointed a high officer to rule over each province. 2 The king also chose Daniel and two others as administrators to supervise the high officers and protect the king's interests. 3 Daniel soon proved himself more capable than all the other administrators and high officers. Because of Daniel's great ability, the king made plans to place him over the entire empire.
4 Then the other administrators and high officers began searching for some fault in the way Daniel was handling government affairs, but they couldn't find anything to criticize or condemn. He was faithful, always responsible, and completely trustworthy. 5 So they concluded, "Our only chance of finding grounds for accusing Daniel will be in connection with the rules of his religion."
6 So the administrators and high officers went to the king and said, "Long live King Darius! 7 We are all in agreement—we administrators, officials, high officers, advisers, and governors—that the king should make a law that will be strictly enforced. Give orders that for the next thirty days any person who prays to anyone, divine or human—except to you, Your Majesty—will be thrown into the den of lions. 8 And now, Your Majesty, issue and sign this law so it cannot be changed, an official law of the Medes and Persians that cannot be revoked." 9 So King Darius signed the law.
10 But when Daniel learned that the law had been signed, he went home and knelt down as usual in his upstairs room, with its windows open toward Jerusalem. He prayed three times a day, just as he had always done, giving thanks to his God. 11 Then the officials went together to Daniel's house and found him praying and asking for God's help.
We see Daniel getting unprecedented favor in this foreign land. He has been chosen as one of three administrators in the entire empire. God continues to lift him up and now the king is planning to make him head of the entire empire.
This angers the other administrators and they sought to find fault in him. The bible says that they couldn't find any because, he was Faithful in his dealings, he was always responsible, and completely trustworthy.
They decide that the only way to get him in trouble is to have a law that affects Daniels relationship with God. He constantly spent time with God praying 3 times a day without any fail.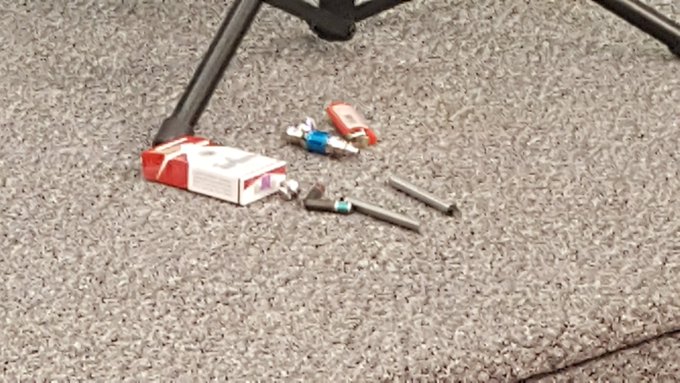 Everyone was watching. That is why these guys knew that this was the only way to get him in trouble.
They go to the King and convince him to sign a law that says that they should worship only him and anyone who is caught worshipping any other person or divine being would be the lion's food.
When David heard this, his reaction was very interesting.
Knowing all that he had done for the king and the kind of access he had to him, he did not try to go and talk the King out of it. He did not go to plead his case by proving to the King that these other leaders were after him. He did not call his friends for advice.
"But when Daniel learned that the law had been signed, he went home and knelt down as usual in his upstairs room, with its windows open toward Jerusalem" He prayed three times a day, just as he had always done, giving thanks to his God. "
Daniel was on his knees with his window open – Like he always did …and he gave thanks to God. He clearly knew that this act of worship was going to get him in trouble- Lion den trouble, yet he did not waiver to that which he had accustomed to.
Daniel did not do anything different when trouble came knocking. He continued with the same routine that he has practiced every day, at least three times a day. During this times he had learned to be in constant communication with God. He had created a routine where he would call of God and he would answer Him. He constantly exercised his spiritual muscles and when time came for the testing he stayed true to the routine.
When we face troubles, where are we finding our comfort?
We don't see Daniel running around trying to find a solution. When things got tough, he went back to what he knew and that which he was comfortable with.
Daniel knew that his God whom he had a great consistent relationship with would take care of him, no matter what. He didn't know how but he knew He would.
His daily preparation had prepared him for this moment. The situation might have changed but his eyes were still on God. He was not going into this fight alone- He knew this and that is why he was found praising God.
How many of you know that we are in a spiritual race and to get ready, our preparation has to be consistent. Our training must be on spot.
Hebrews 12: 1 -Therefore, since we are surrounded by such a huge crowd of witnesses to the life of faith, let us strip off every weight that slows us down, especially the sin that so easily trips us up. And let us run with endurance the race God has set before us.
This discipline that Daniel had created by intentionally seeking God, had created a strong relationship that we see help him in this moment.
Daniel facing a major setback in his success in this foreign land – or so it seemed. But that did not face him- He went back to his routine.
How many of you drove here today? Great! When you got in your car this evening. What did you do. Take a minute to think about it. Did you think about everything that you were planning on doing to get the car started and moving? I am now taking out my keys, I am now starting the engine, I am now putting the reverse gear, and now I am looking at the back mirror, let me let off the brakes and slowly step on the gas pedal. Am now near a stop sign. And so forth.
`The reason you did not do this is because, if you have been driving for a while, you have committed all this to memory. You were using what they call muscle memory. That ones you have learnt to do something and repeated it often, you can just default to it whenever necessary without the pain of relearning it.
How is you spiritual muscle memory? How often have you been working it out? Daniel worked out his spiritual muscle at least 3 times a day. And when trouble came, his spiritual muscle memory kicked in. He knelt and gave thanks to God, just like he had always done.
Some of us are not committing anything to memory. We are relying on the driving test run and we are not consistently getting in the car and driving it to perfect our skills. What happens if you have only been driving for a few days and someone cuts you off, or runs a red light. Does your muscle memory kick in to help you react or do you panic and push the gas instead of the brakes?
This is no different with our spiritual lives. Spiritual memories. If we are not constantly in the word, in prayer and in fasting, when we face troubles we start running in all directions looking for someone to listen to us or pray for us…all this time if our practice had been perfected we would have gone on our knees like we always do and gave praise to God.
We need to constantly – daily, exercise of spiritual muscles.
Speaking of exercise, sometime toward the end of fall before it began to get cold, My wife, Eva, Glen Petersen, Brian Bracket and I planned on going for a hike. We made plans over a month out and we set the date to hike to Mailbox peak.
Mailbox peak is not your average hiking spot, Its 9.4 miles round trip with 4000 ft elevation gain. This is a tough hike! At least for me. As we got closer and closer to the hike date, my wife Eva would ask me if I was exercising. I would make a funny comment or tell her that I had done way tougher things in life. She kept telling me that I needed to prepare. I read reviews and they seemed tough but I dismissed those. That only happens to those people.
The day came and we started out the hike. Glen, Eva and I hiked together as Brian ran up the hike with his friend (Another day's sermon about that kind of craziness- I mean preparation") It wasn't until we hit a little over mile 2 that I knew that I was in trouble. I could see Glen and Eva now creating some distance from where I was. I started to fight.
As I fought to keep moving, the words that Eva had told me all along throughout the time I was supposed to be preparing started to ring in my mind. I had read multiple reviews and I heard Eva ask me if I was getting ready…and now I was in the middle of my race – my preparation – or lack of was failing me.
I kept thinking. Man, if only I had prepared better. If only I had taken time to listen.
I kept pushing and occasionally I wound stop and take some sweat stuff to get me some energy. This burst and temporary energy would be good for a few minutes then again, I would start crushing.
This is what is happening to the church – We know that this walk is getting tougher especially in America where there is a big move to take God out of everything.
We have read the bible and known the times we are in, we have heard the persecution our brothers and sisters are facing in other countries, but just like the reviews I read, we dismiss it as something that happens to those people.
How is our preparation or lack of it? Sunday's and some Wednesdays we get sweet snacks and we feel energized, we are happy for that moment, just like the skittles…(taste the rainbow) but come Monday… if we have not been diligent with our preparation – Monday afternoon we are crushing again.
Think about Daniel, he was prepared and when the tough times kicked in, He was able to draw from the energy he had built during his preparation.
I was speaking to Brian and he said something interesting. He said that if you know that you will be doing a continuous exercise for more than 1.5 hrs., you need to eat something every 30 minutes to give yourself energy. He said, that eating at that moment, would not give me enough strength that I needed because it takes about 30 minutes for the body to convert that food to energy and by this time my body was already shutting down.
Todays' message or even last Sundays message might not be enough- You may be needing more than a snack to fight whatever is in your way.
We have to be consistently eating. Whatever you are facing now or tomorrow might need the energy you have stored up. The prayers you offered last week, last month – might be what is propelling you right now. Giving you the strength to overcome. Today's food might not be sufficient for tomorrow. We have to be consistent in our seeking God, so that we can be spiritually strong.
Joshua 1:8 – Study this Book of Instruction continually. Meditate on it day and night so you will be sure to obey everything written in it. Only then will you prosper and succeed in all you do.
Spend time reading the word of God, praying. Worshipping him for His goodness. We cannot let our spiritual tanks run empty.
Days before the law was signed, Daniel did not know that he would be thrown in the lion's den, but he knew that his strength in everything that he did came from the Lord. And so he made an effort to consistently seek Him.
Back to my hike. I am pushing and pushing. Glen and Eva are gracious enough to wait for me and to keep encouraging me. I look up and I see the trees clearing. And I get a little kick of energy when I realize that I was almost there, right there past the trees …Success!! I give it all the energy I had and reached to the clearing.
Right there in front of me in the open, was a mile of nothing but rocks. I am talking 100 switch backs- or so it looked. There I was, having come this far and now, here before me was what seemed impossible. I started to go up. Eva and the rest of the crew kept on going.
This place was different the wind was very strong, it was freezing cold since there were no trees to shield me. The rain was pouring coupled with hail stones. I was miserable as I tried to go up…. I tried and finally gave up.
From where I sat because I could not move and I could almost see the peak. I was so close…I had done over 4.4 miles /3800 + ft. elevation and I was just 0.3 miles way. The rocks, wind, rain and hail made my hike come to a stop.
Those that had been prepared, were able to reach the peak. And as I sat there waiting for the others to get back, all I could think about was ..I wish I had done more when I had the chance. How can I come this far. All 4.4 miles was a waste now…. I had come this far but I didn't really make it.
2 Timothy 3:1 -You should know this, Timothy, that in the last days there will be very difficult times. – And it goes to list all the things to expect.
We are in that time where our faith in God is being attacked. We are no longer shielded by the trees from the elements. The walk is getting tougher. We are so close to the top but we are also exposed and on the rocky part of the mountain. We need to be prepared more than we have ever been before.
I know what you are thinking – Poor Kevin. Don't- I thank God for the opportunity to give me a parallel …What if this was my spiritual walk. I have been walking with God, sometimes, I have been reading the bible – sometimes, I make it to church ..and so forth and so forth…But I forgot to exercise my most priced muscle My heart- my Praying, reading His word and Fasting. Seeking God with all I have has not been consistent
Finally, as Eva and Glen came down, she said this and I will never forget it. "I thought you were behind me but when I looked back I didn't see you. We waited for you up there and after a while, I realized that you did not make it"
We do this life together as a church, and we hope you are doing your part in the preparation. We remind you every Sunday and Wed.
I thank God that this was just a hike. How sad would it have been if this was the final walk to be with Jesus and I was never prepared enough even though everyone around me thought I was, based on how I carried myself…. Only for my family to stand before God and I am missing because I did not make it. (…after a while, I realized that you did not make it")
It's not too late yet, today is day one! On your Mark, Set, Ready……go!
Let us be better- completely prepared!