Mark 5:21-24 35-43
Today is Christmas! Hark the herald angels sing, glory to the newborn king. Peace on earth, and mercy mild, God and sinners reconciled!
The joy of Christmas is truly not the presents, its not the food, its not the family. Now, don't get me wrong, there is great food that I have eaten and will eat today, I will do it unto the Lord of Hosts. I will give and receive gifts. I will spend time with Family
But the true meaning of Christmas is that the spiritual divide between God and man has now been fixed
We are no longer enemies of God- we are no longer distant from him.
Because of the arrival of Jesus- our lives are now inescapably better. Spiritually sound. Established in Christ forever.
The celebration of Christmas is a celebration of arrival
The problem is that some people never move past the Christmas phase.
PLAY VIDEO
They love Christmas- but they hate Easter.
Christmas leads to Easter- a savior that died for our sins- This is the whole Story of Jesus in one scripture-
2 Corinthians 5:21 For He made Him who knew no sin to be sin for us, that we might become the righteousness of God in Him.
So what's the application today? We've been in Mark, lets stay in Mark- It still applies today- We see what Jesus is doing in his ministry- which is the whole point to his arrival-
What's the promise of Baby Jesus?
It is a promise to the desperate
"he fell at his feet and begged him earnestly"
In this story We see Jarius, and he's in the most desperate situation, we see him going to Jesus because his daughter was dying he fell at His feetv23 and begged Him earnestly, saying, "My little daughter lies at the point of death. Come and lay Your hands on her, that she may be healed, and she will live."
Can you put yourself in this guys situation for a minute? His daughter is dying
I wept as I prepared this message- I can't imagine what that would be like
I love my daughter- if you have kids- you know this- you know what I'm talking about
I've been in the hospital room where someones kid is dying- advice? Be somewhere else
We all have times of desperation- the Psalmist cried out to God in
Psalm 142:1 I cry out to the Lord with my voice; With my voice to the Lord I make my supplication. 2 I pour out my complaint before Him; I declare before Him my trouble.
Even the most vile person, devoid of knowledge will cry out to the heavens to GOD
But in the midst of it- This guy Jarius, sees in Jesus- a promise- whatever he had heard about Jesus makes him come to Jesus to have him pray for his daughter
Jarius was one of the rulers of the synagogue- basically a pastor of a Synagouge
Charged with facilities, organization, reading of the law etc (Jewish leader recognizes Jesus as messiah?)
This is the guy who sees this healer Jesus- and reaches out to him to have his daughter healed
What does it mean to you?
If you're desperate today or anyday- the announcement of Christmas is an announcement that reverberates today- Jesus is here for the desperate
If you've got a pain, if you're worried, if you are dying, if you have something outside of your control that you can't deal with- Cry out to Jesus- come to him wanting
Matthew 11:28 Come to Me, all you who labor and are heavy laden, and I will give you rest.
That's a promise of Jesus! There are many promises in the scriptures for the desperate
Psalm 50:15 Call upon Me in the day of trouble; I will deliver you, and you shall glorify Me
Isaiah 41:17 "The poor and needy seek water, but there is none, Their tongues fail for thirst. I, the Lord, will hear them; I, the God of Israel, will not forsake them.
If you're desperate- CALL OUT TO GOD- COME TO THE FEET OF JESUS
Maybe you're life is perfect. Maybe you've never had to cry out God- if you are- great
But maybe you need to step out in faith
Part of my testimony- I so desperately wanted a dad growing up- drawn to Jesus as a father
Micah 7:7 Therefore I will look to the Lord; I will wait for the God of my salvation; My God will hear me.
Christmas is a promise to the afraid
The words that Jesus speaks to this father are clear-"do not be afraid; only believe"
I'm not sure how he said it- or what the mans face look like- but here's what I love about what Jesus says to Jarius- don't look at what you're seeing- believe in me
This is the problem with calamity- we can't see past it- it consumes us
Christ comes to this man and tells him- look past it- don't be afraid- look to me
Such a exercise in faith here- don't be afraid- don't worry- just believe OF COURSE HES AFRAID Who wouldn't be?
John 14:1-2 "Let not your heart be troubled; you believe in God, believe also in Me. 2 In My Father's house are many mansions; if it were not so, I would have told you. I go to prepare a place for you.
Part of Serving Jesus is understanding that you'll struggle, and life will be hard, but you wont go through it alone
Jeremiah 33:3 'Call to Me, and I will answer you, and show you great and mighty things, which you do not know.'
What does it mean to you?
If you have Jesus, you have no reason to be afraid- You don't have to be afraid of God, life, death, relationships, work, food, housing, transportation
Don't be afraid if you've already come to Jesus- he knows your situation and he's working on it.
Isaiah 65:24 "It shall come to pass That before they call, I will answer; And while they are still speaking, I will hear.
I can't tell you how- but I know that God will work it out-
Promise after promise from the scriptures that God will give to them that love HIM
Isaiah 41:13 For I, the Lord your God, will hold your right hand, Saying to you, 'Fear not, I will help you.
You've been there- Crying out to God- wondering if it will be OK- and it was OK- Hes FAITHFUL
Afraid of failure, afraid of losing, afraid of death, pain, loss, destruction- He will sustain!
Christmas is a promise to the faithful
"and he permitted no one to follow him"
There's a small part of this story that stuck out big to me- 37 And He permitted no one to follow Him except Peter, James, and John the brother of James
There was throngs of people surrounding him and the only ones he allowed to follow him were peter, James and john
Why only these guys? Why not everyone? I can guess- I can't say definitively
Maybe its because only these guys were going to believe with Jesus- maybe the only guys who knew what to do-
Here's what I see though- not everyone was invited and allowed to come- only some
There's an exclusive quality to those who choose to fully follow Jesus
Many people don't experience the fullness of God because they don't give God their full
Matt 7:21-23 Many will come to me in that day and say Lord Lord
Thousands of people could have brought gifts on his birth, but only a few did
Matt 25:32-33 All the nations will be gathered before Him, and He will separate them one from another, as a shepherd divides his sheep from the goats. 33 And He will set the sheep on His right hand, but the goats on the left.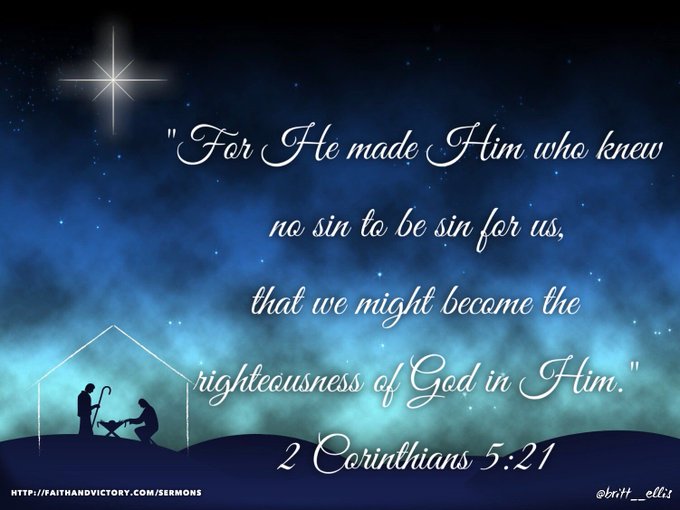 What does it mean to you
You want to be on Team Jesus- it's the best team to be on
People who are fully devoted followers of Jesus experience the best that this world has to offer
Jesus will receive everyone who calls upon his name- it's a choice- but its clear from this scripture- even those who answer the call to Jesus- may not be brought along side Jesus when the time comes
There is a clear distinction between those that serve God and those who do not
Malachi 3:18 Then you shall again discern Between the righteous and the wicked, Between one who serves God And one who does not serve Him.
But its not exclusive- whomever calls upon the name of the Lord will be saved!
But you have to choose how you're going to live. Are you going to be among the faithful? Or the fickle? I want to walk with the wise- I don't want to walk with the fools
Proverbs 13:20 He who walks with wise men will be wise, But the companion of fools will be destroyed.
The promise of Christmas is that those who choose Christ and to live in HIM will experience that abundant life that Christ offers
Christmas is a promise to the defeated
How defeated this man and his wife must have felt when they thought that their daughter was dead- again- I can't imagine how horrible, how defeated
But Jesus-Mark 5: 39 -42 READ
They ridiculed Jesus for what he had said- to them- the situation was hopeless- there was no way this girl was going to make it.
But Jesus spoke to the situation. With Jesus- the power was there to lift this girl
John 5:21 For as the Father raises the dead and gives life to them, even so the Son gives life to whom He will.
Christ brings life to dead situations- he brings life to the dead-
1 Corinthians 6:14 And God both raised up the Lord and will also raise us up by His power.
What does it mean to you?
The promise of Christmas is that Jesus- the life Giver is now here for your benefit
Romans 4:17b in the presence of Him whom he believed—God, who gives life to the dead and calls those things which do not exist as though they did;
God can bring life to anyone or anything that he wants to!
He can call your defeated situations turned around in an instant
Friend who been fired a bunch- living for Jesus- now victory
When the Israelites had been waiting for their savior, it had been hundreds of years that God had been silent- how defeated would you be? But God SHOWED UP in a BIG WAY
The promise of Jesus is everlasting life for those who believe in Him-
Romans 8:11 But if the Spirit of Him who raised Jesus from the dead dwells in you, He who raised Christ from the dead will also give life to your mortal bodies through His Spirit who dwells in you.
Let Jesus raise that in your life which is dead
Your broken soul. Your wary mind. Your depressed countenance. Your ruined relationships
Christmas is a promise to You
This story is a story about Jarius- but it's a story about you-
The reason I shared that video at the beginning is that Baby Jesus Grew up. He went and did miraculous things to change the world
Christmas doesn't mean anything if you never move past the manger.
It's a great story- the Christmas story- but it's a beginning not an end
John 21:25 And there are also many other things that Jesus did, which if they were written one by one, I suppose that even the world itself could not contain the books that would be written. Amen.
If you know Jesus- continue to allow him to move in your life
If you don't know Jesus- determine to get to know him. What he did and what it means
You'll find out that he's a perfect savior and a loving God.