The Thing About Vomit
My dog has a weak stomach-
Emptied the vomit in back yard, it was gone in the morning.
YUCK!
America has been blessed by God because we were a nation that was founded upon Christ and the ten commandments- these are written in our foundation. in 1610, "Have no other gods", "Honor God's name" "Honor the Sabbath Day", "Do not murder" , etc. were incorporated into the first written code of laws enacted in America, those of the Virginia Colony. Eventually all colonies adapted the 10 commandments as divine law.
Deut 4:5-9 "Surely I have taught you statutes and judgments, just as the Lord my God commanded me, that you should act according to them in the land which you go to possess. 6 Therefore be careful to observe them; for this is your wisdom and your understanding in the sight of the peoples who will hear all these statutes, and say, 'Surely this great nation is a wise and understanding people.'
"For what great nation is there that has God so near to it, as the Lord our God is to us, for whatever reason we may call upon Him? 8 And what great nation is there that has such statutes and righteous judgments as are in all this law which I set before you this day? 9 Only take heed to yourself
vs 23 "Take heed onto yourselves lest you forget the covenant of the Lord your God"
vs 25 "You shall do evil in the sight of the Lord your God, to provoke Him to anger"
26 I call heaven and earth to witness against you this day, that you will soon utterly perish from the land which you cross over the Jordan to possess; you will not prolong your days in it, but will be utterly destroyed.
America has forgotten her covenant with God and so has the Church.
God divorced Israel. Let that sink in.
False teachers have crept into the church:
2 Peter 2:18-22
For when they speak great swelling words of emptiness, they allure through the lusts of the flesh, through lewdness, the ones who have actually escaped[a] from those who live in error. 19 While they promise them liberty, they themselves are slaves of corruption; for by whom a person is overcome, by him also he is brought into bondage. 20 For if, after they have escaped the pollutions of the world through the knowledge of the Lord and Savior Jesus Christ, they are again entangled in them and overcome, the latter end is worse for them than the beginning. 21 For it would have been better for them not to have known the way of righteousness, than having known it, to turn from the holy commandment delivered to them. 22 But it has happened to them according to the true proverb: "A dog returns to his own vomit,"[b] and, "a sow, having washed, to her wallowing in the mire."
A dog returns to his vomit.
The LORD showed me how backsliding effects us in a dream
white embankment, deer would slide down and every time it slid down lions would claw it, each time the scratch was harder and deeper until after several backslidings the deer was consumed
Jer 5:3,6
The great apostasy is taking place. Why are so many falling from the faith and returning to their vomit?
Jesus said: "Because lawlessness will abound, the love of many will grow cold" (Matthew 24:12).
Lawlessness is rampant in the world. Be thankful if we live in a county where the rule of law prevails and lawlessness is kept somewhat under control.
But Jesus is referring to lawlessness in the church! He says persecution would come and then:
"Then shall they deliver you up to be afflicted, and shall kill you: and you shall be hated of all nations for My name's sake. And then many will be offended, will betray one another, and will hate one another. Then many false prophets will rise up and deceive many. And because lawlessness will abound, the love of many will grow cold. But he who endures to the end shall be saved" (Matthew 24:9-13).
This prediction has been fulfilled: many false prophets have arisen; they have deceived many; lawlessness does abound; and the love of many has grown cold.
Jesus is saying that the keeping God's law and love are intrinsically woven
What is lawlessness?
Lawlessness is a customary disregard of laws.
A lawless person has little respect for law and refuses to be restricted by it.
Although everyone has violated laws, not everyone is lawless in this sense.
A law-abiding person wants to obey the law, but sometimes falls short. Every driver, for example, exceeds the speed limit at times. A lawless person ignores the speed limit!
Ex: At the Grand Canyon we saw people going over the barrier for a picture when it clearly said "DO NOT CROSS BARRIER" How about "NO SWIMMING" or "DO NOT FEED THE ANIMALS"
Why does lawlessness cause love to grow cold?
Jesus said: "Because lawlessness will abound, the love of many will grow cold" (Matthew 24:12).
And indeed the love of many has grown cold.
This is inevitable because lawlessness and love are not compatible.
Lawlessness is a form of self-indulgence, and love is not self-indulgent.
Love "does not seek its own" (1 Corinthians 13:5).
There is a "Gospel of Love" being preached, but it is not Jesus' gospel nor His love because it clings to lawlessness and lawlessness betrays a lack of love.
When Jesus was asked,
"Which is the first commandment of all?" (Mark 12:28)
He replied, "'You shall love the Lord your God with all your heart, with all your soul, and with all your mind.' This is the first and great commandment. And the second is like it: 'You shall love your neighbor as yourself.' On these two commandments hang all the Law and the Prophets" (Matthew 22:37-40).
By rejecting God's law, a lawless person also rejects the love on which God's law is based.
Lawlessness betrays a lack of love for God.
"The LORD is our Lawgiver" (Isaiah 33:22).
How can a lawless person (who scorns law) love the Lawgiver?
Jesus said, "If you love Me, keep My commandments" (John 14:15) and "He who does not love Me does not keep My words" (John 14:24).
1 John explains: "Whoever keeps His word, truly the love of God is perfected in him" (1 John 2:5).
"For this is the love of God, that we keep His commandments. And His commandments are not burdensome" (1 John 5:3).
God's commandments are not burdensome for someone who loves God because he wants to please God.
To a lawless person, however, God's commandments are burdensome, because he does not love God, has no desire to please Him, and dislikes restrictions that conflict with his own desires.
AND Lawlessness betrays a lack of love for man.
"Love does no harm to a neighbor; therefore love is the fulfillment of the law" (Romans 13:10).
A lawless speeder/texter/drunk driver lacks love for others on the road, lacks love for others in his car, and lacks love for those who love him.
God's law is based on love. God has declared evil to be unlawful because it is harmful to man.
God loves man and wants to protect him from harm.
A lawless person considers his own desires more important than the welfare of others.
Lawlessness results in immorality and evil practices.
"We know that the law is good if one uses it lawfully, knowing this: that the law is not made for a righteous person, but for the lawless and insubordinate, for the ungodly and for sinners, for the unholy and profane, for murderers of fathers and murderers of mothers, for manslayers, for fornicators, for sodomites, for kidnappers, for liars, for perjurers" (1 Timothy 1:8-10).
Someone who loves God and man concurs with God's law and strives to live a godly life. He recognizes God's law as good because it is based on love and protects man from evil.
The lawless person, however, rebels against God's law because he does not have the love of God in his heart, he gives priority to his own desires, and has little concern for the welfare of others.
EX: sexual immorality: I have heard it been said that "it's my body, what do you care what I do with it. I'm not hurting anyone." Actually, yes you are. Sexual immorality robs another of their purity before God
Lawlessness results in false religions.
One might suppose that religious people would not be lawless. But what did Jesus say to the religious leaders of His time?
"Woe to you, scribes and Pharisees, hypocrites! For you are like whitewashed tombs which indeed appear beautiful outwardly, but inside are full of dead men's bones and all uncleanness. Even so you also outwardly appear righteous to men, but inside you are full of hypocrisy and lawlessness" (Matthew 23:27, 28).
Lawlessness leads, not only to immorality, but also to wrong religious practices. To these same religious people Jesus said:
"Hypocrites! Well did Isaiah prophesy about you, saying: 'These people draw near to Me with their mouth, and honor Me with their lips, but their heart is far from Me. And in vain they worship Me, teaching as doctrines the commandments of men'" (Matthew 15:7-9).
I have explained this before that Jesus was speaking concerning the Midrashian of the Law, secrets and traditions
Lawlessness results in worthless worship.
Lawless religious people deceive themselves into thinking they are serving God when actually they are serving the lawless one.
They are in the habit of serving God, not according to His word, but according to their own wishes.
Jesus warned: "Not everyone who says to Me, 'Lord, Lord,' shall enter the kingdom of heaven, but he who does the will of My Father in heaven. Many will say to Me in that day, 'Lord, Lord, have we not prophesied in Your name, cast out demons in Your name, and done many wonders in Your name?' And then I will declare to them, 'I never knew you; depart from Me, you who practice lawlessness!'" (Matthew 7:21-23).
Thus, people who are very religious can reject God's law to follow traditions, their own desires or the spirit of the times.
Their zealous religious practices are lawless if they do not comply with the word of God.
God has shown me the wretched state of the American church- 3/4 eaten away by rats
On the outside it appears alive, walking around in white, but on the inside it is dead- This Sunday all over you will hear and see people speaking "HE IS RISEN" from a lawless religious people. Our words do not matter when what we are living doesn't match up
This great apostasy began at the close of the first century (1 John 2:18) and is called "the mystery of lawlessness" (2 Thessalonians 2:7).
This apostasy still exists: the great majority of those who call themselves Christians, do not follow Christ.
The Scriptures warn us about lawless influences.
We may not attach ourselves to lawless people.
"Do not be unequally yoked together with unbelievers. For what fellowship has righteousness with lawlessness? And what communion has light with darkness?" (2 Corinthians 6:14).
Because of this lawlessness, many Christians fall away and RETURN TO THEIR VOMIT.
"Let no one deceive you by any means; for that Day will not come unless the falling away comes first, and the man of sin is revealed, the son of perdition, who opposes and exalts himself above all that is called God or that is worshiped" (2 Thessalonians 2:3, 4).
Satan is behind these lawless influences: "Then the lawless one will be revealed." … "The coming of the lawless one is by the activity of Satan with all power and false signs and wonders, and with all wicked deception for those who are perishing, because they refused to love the truth and so be saved" (2 Thessalonians 2:8, 9, 10 ESV).
If you were here on Sunday, I hope that you renewed your vow to the LORD
HEAR HIS VOICE TONIGHT! WE ARE CALLED TO REMAIN STEADFAST IN THE SPIRIT! ENDURE TO THE END!
Christ came to redeem us from lawless deeds.
"Jesus Christ, who gave Himself for us, that He might redeem us from every lawless deed and purify for Himself His own special people, zealous for good works" (Titus 2:14).
Why is this redemption necessary?
"Whoever commits sin also commits lawlessness, and sin is lawlessness" (1 John 3:4).
Everyone has sinned (Romans 3:23). Thus everyone has committed lawless deeds, whether lawlessness is for him a way of life or something he strives to avoid.
Because Jesus "loved righteousness and hated lawlessness" (Hebrews 1:9), He allowed Himself to be crucified to redeem us from lawless deeds by paying the penalty for our sins.
To accept this grace we must give up our former lawless ways and serve Christ.
"For just as you presented your members as slaves of uncleanness, and of lawlessness leading to more lawlessness, so now present your members as slaves of righteousness for holiness" (Romans 6:19).
Christ redeemed us from the curse of the law.
Law condemns everyone because no one keeps law perfectly (Galatians 3:10-12).
"Christ has redeemed us from the curse of the law, having become a curse for us (for it is written, 'Cursed is everyone who hangs on a tree')" (Galatians 3:13).
Christians have been freed from "the law of sin and death" by "the law of the Spirit of life in Christ Jesus" (Romans 8:2).
"For what the law could not do in that it was weak through the flesh, God did by sending His own Son in the likeness of sinful flesh, on account of sin: He condemned sin in the flesh, that the righteous requirement of the law might be fulfilled in us who do not walk according to the flesh but according to the Spirit" (Romans 8:3, 4).
You MUST resist EVERY lawless influence! Beware of false teachers! THEY ARE OUT THERE IN DROVES
Thus we are perfectly able to keep Gods law by walking according to the Spirit!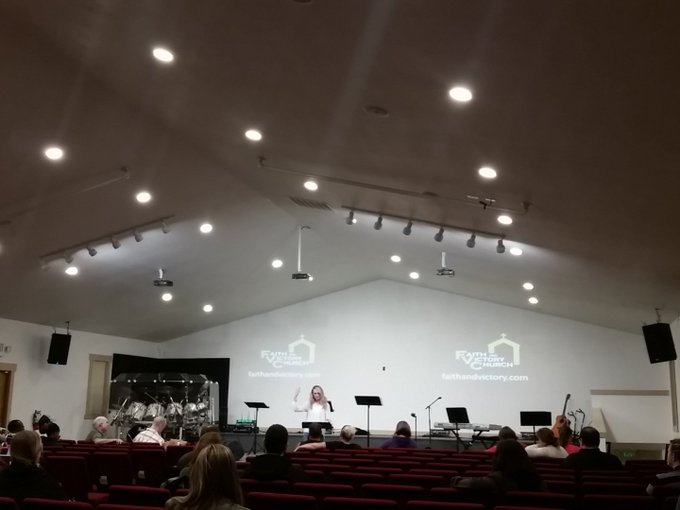 Galatians 5:18-25New King James Version (NKJV)
But if you are led by the Spirit, you are not under the law.
Now the works of the flesh are evident, which are: adultery,[a] fornication, uncleanness, lewdness, idolatry, sorcery, hatred, contentions, jealousies, outbursts of wrath, selfish ambitions, dissensions, heresies, envy, murders,[b] drunkenness, revelries, and the like; of which I tell you beforehand, just as I
also told you in time past, that those who practice such things will not inherit the kingdom of God.
22 But the fruit of the Spirit is love, joy, peace, longsuffering, kindness, goodness, faithfulness, 23 gentleness, self-control. Against such there is no law. 24 And those who are Christ's have crucified the flesh with its passions and desires. 25 If we live in the Spirit, let us also walk in the Spirit.
DO NOT RETURN TO YOUR VOMIT.
"Because lawlessness will abound, the love of many will grow cold" (Matthew 24:12).
Lawlessness is contempt for law. Lawlessness displaces love. They who love Jesus keep His commandments. The lawless one rebels against God's law. Many religious people are full of lawlessness. Their worship is worthless. Christ came that He might redeem us from lawless deeds and purify for Himself His own special people, zealous for good works.
With the Psalmist let us say: "Oh, how I love Your law! It is my meditation all the day" (Psalm 119:97). "Great peace have those who love Your law, and nothing causes them to stumble or be offended" (Psalm 119:165). Amen.