The unforgivable sin – Blasphemy 
28 "Truly I say to you, all sins shall be forgiven the sons of men, and whatever blasphemies they utter; 29 but whoever blasphemes against the Holy Spirit never has forgiveness, but is guilty of an eternal sin"—30 because they were saying, "He has an unclean spirit."
This is a very contested and often misunderstood scripture in the Bible.
Its in two other areas of scripture- to give us context.
Matthew 12:31-32 Luke 12:10
IN this verse Jesus says- you can do anything and be forgiven except for one thing
Now if I were you- I'd want to know what that one thing is. We serve a God that forgives sin and welcomes us into his kingdom- but there actually is something he wont forgive? Yes.
What does the term blasphemy even mean?
Basically "defiant irreverence"- you are rebellious in heart and action have no holy reverence of God or willfully degrading things that are of God
Blasphemy is also attributing evil to God, or denouncing good as not of him
IN this instance in scripture, we see the Pharisees committing blasphemy because they say that Jesus has an impure spirit- basically saying that what they have seen is of the Devil and not of God
This defiant irreverence is the unique sin of openly mocking God and intentionally speaking evil against God. Defaming him. Mocking him. Your mouth speaking. Your lifestyle speaking. Direct rebelliousness towards God's holy ways
In a worldly sense it would be like a child who is well cared for saying they aren't or that their parents acted with impure motives or intent. Speaking against their character and power
It is when God moves and we say he didn't. Someone isn't forgiven, that move wasn't of the spirit, that God is evil for what he has done, that God doesn't exist, that God doesn't save
Lev 24:16 had the punishment of death by stoning for blasphemy
In the book of Revelation blasphemy is described as the characteristic of those who are rebellious and oppose God
Blasphemy is serious business. Its not something to be toyed with or allowed. God will forgive blasphemy, Jesus said that people would be forgiven of it if it is confessed and repented of.
A blasphemer who repents can be forgiven- paul was a blasphemer.
1 Timothy 1:13-14 even though I was formerly a blasphemer and a persecutor and a violent aggressor. Yet I was shown mercy because I acted ignorantly in unbelief; 14 and the grace of our Lord was more than abundant, with the faith and love which are found in Christ Jesus.
"Christ Jesus came into the world," the apostle continues, "to save sinners, among whom I am foremost of all" (v. 15). Peter blasphemed Christ with curses (Mark 14:71) and was forgiven and restored.
Even a believer can blaspheme, since any thought or word that sullies or defames the Lord's name constitutes blasphemy.
To question God's goodness, wisdom, fairness, truthfulness, love, or faithfulness is a form of blasphemy. All of that is forgivable by grace.
1 John 1:9 "If we confess our sins, He is faithful and righteous to forgive us our sins and to cleanse us from all unrighteousness").
Now to our verse- 28 "Truly I say to you, all sins shall be forgiven the sons of men, and whatever blasphemies they utter; 29 but whoever blasphemes against the Holy Spirit never has forgiveness, but is guilty of an eternal sin"—
Scholars have debated and continue to debate the meaning of this verse. Lets go through them All are bad. Don't do any of them. I think we can agree what the essence of the sin is
There is a blasphemy that can be forgiven, there is a blasphemy that cannot
The blasphemy that CAN be forgiven is one that you have repented of and asked forgiveness of
Gods heart- 2 Peter 3:9 The Lord is not slack concerning His promise, as some count slackness, but is longsuffering toward us, not willing that any should perish but that all should come to repentance.
Those words were written by the Apostle Peter—and if anyone was guilty of denying Christ, it was Peter. Peter denied Christ and sent him to the cross
But Peter repented, and God forgave him—completely and totally.
we are saved by grace through faith in Jesus, what we believe about Jesus is critical to our salvation.
we are not saved by works, our firm beliefs about Jesus are far more important to our salvation than any slip of the tongue or spur-of-the-moment action.
Anyone who trusts in Jesus for salvation can be forgiven of ANYTHING including blasphemy
But No one can ever be forgiven if they believe the Jesus works with the devil (blasphemy)
In the book of Acts, Peter repeatedly preached forgiveness of sins to people whom had said horrible things about Jesus and crucified him
He told them- REPENT-(change your mind) and BELIEVE- turn from your wickedness
The people who crucified Jesus did not believe they were killing a godly man- they expressly killed him because they thought his supernatural acts were not of God
I can't think of a worse blaspheme than crucify Jesus and saying he was the Devil
But here's Peter- preaching forgiveness to these people IF they would repent
to change their beliefs about the Spirit through whom Jesus operated – and put their faith in Jesus as their Savior.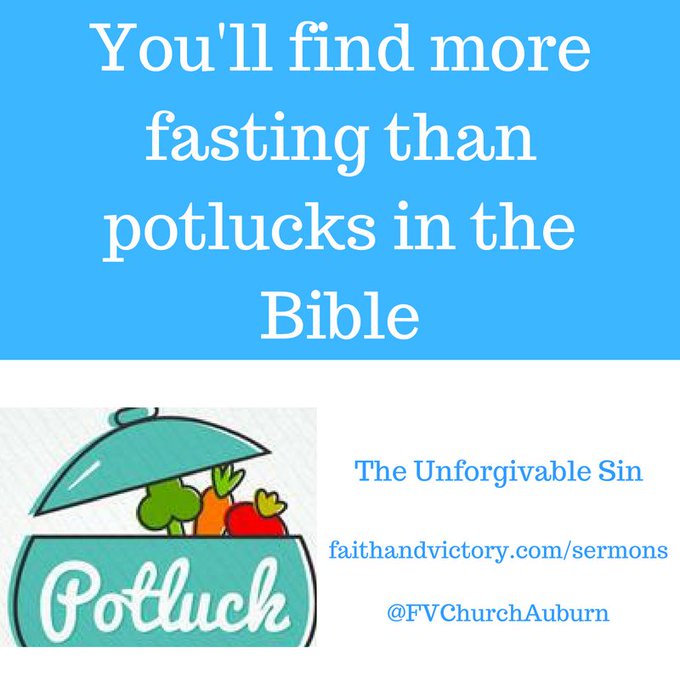 From blasphemy to blessing
Here's the truth- some people aren't experiencing God's blessings because they live in a constant state of blasphemy. They want the blessings of God while speaking and acting against his character
I don't know who Hymenaeus and Alexander are, but things didn't turn out well with them according to Paul in 1 Timothy
1 Tim 1:19 having faith and a good conscience, which some having rejected, concerning the faith have suffered shipwreck, 20 of whom are Hymenaeus and Alexander, whom I delivered to Satan that they may learn not to blaspheme.
I'm of the thought that if it could happen to someone in the bible, it could happen to me. Blessings or beatdowns. I don't want to fall in the beat down crowd. I don't want to be delievered to Satan. I want to speak well of God and believe in his word.
1st way people blaspheme God- Call his works demonic
This is unforgivable if you do not repent of this (Repeat)
Last week we talked about how the Pharisees said Jesus worked under the power of beelzebul
Beelzebub is another form of the name Baal-Zebul ("Prince Baal"), one of the names of the ancient pagan god Baal.
He is referred to in the Old Testament as the God of the city of Ekron (2Ki 1:6, 16).
Here he is presented as the prince of demons. It was a common belief among Jews and Christians that pagan gods were actually demons masquerading as divinities.
It's a pretty big Deal if you're saying that God is a false God or that he is a demon
That's blasphemy folks. And its serious business. Calling YHWH Satan is destroying his work on this earth
Calling God by another name or ascribing the things of God as demonic is blasphemy its unforgivable if you live in a constant state of unrepentant belief towards God's works
What does it mean to you
Watch what you say about the things of God you don't understand
Don't say "God can't forgive him" or "He's outside of God's grace"
People do it all the time though- Speaking in tongues, prophecy, falling out, There might be some stuff you may not understand but watch what you say and believe about it
Falling out with Wendell Smith- Video showed didn't even touch the head- presence of God
I'm fine if people don't want all the gifts of the spirit, but saying that they are demonic is a dangerous line to cross- Say you don't understand it. Say you're not sure of it. Say you need to research it. Don't say that its demonic
Why shouldn't you? You wont experience everything that God has for you because you're being hard hearted and blasphemous AND you're speaking against biblical stuff- I cor 14-16
Don't say Jesus did blasphemy- he didn't he did the will of the father
John 4:34 Jesus said to them, "My food is to do the will of Him who sent Me, and to finish His work.
The Bible is clear that Jesus was full of the Holy spirit. He operated under the spirit. All he did was spirit.
He raised the dead. Healed the sick. Walked on water. Cast out demons. All by the power of the spirit. It was not through the power of the Devil
Acts 10:38 how God anointed Jesus of Nazareth with the Holy Spirit and with power, who went about doing good and healing all who were oppressed by the devil, for God was with Him.
2nd way people blaspheme God- Deny that Jesus is Lord
Today- right now- there are people in this world and maybe even people in this room who do not believe that Jesus was the son of God
That is blasphemy. Denying Christ's Lordship and his all suffiency to be our Savior
This blasphemy cannot be forgiven- If you do not believe that Jesus is Messiah, you are unforgiven in the eyes of God
How Is Jesus the messiah?
He entered into the priesthood of Melchizedek, and is able to offer up sacrifices to God, on our behalf, for the forgiveness of our sins(Psalm 110:4; Heb. 5:8-10; 6:20).
He fulfilled all the requirements of the priesthood

Washed with water and anointed with oil(Lev. 8:6; Exodus 29:4, Matt. 3:13-15) Both were done at baptism
This anointing of oil is representative of the HS coming upon Jesus

Jesus did his miracles and his ministry under the power of the Holy Spirit. It was the Spirit that did it all.
Pharisees needed to disavow Jesus and discredit his ministry so they called his works of the Devil so they could say he wasn't messiah.
Jesus tells them that this is blasphemy of the holy spirit because they are attacking the heart of the redemptive work of Christ.
What does that mean to you?
When people say that Jesus was a good moral teacher, that's blasphemy
When people say that Jesus was one of many ways to God, that's blasphemy
When people say that Jesus wasn't the Messiah sent by YHWH that's blasphemy
Why is this important? When you are ministering and witnessing to people it is important for them to know that if they don't believe that Jesus is messiah, they wont be forgiven of that.
Believing in "God" isn't enough. You must believe that Jesus is Lord of all. You must believe that Salvation is in no other name besides Jesus
Acts 4:12 Nor is there salvation in any other, for there is no other name under heaven given among men by which we must be saved."
Not believing that Jesus is messiah is blasphemy and unrepented of, is unforgivable. You can't make heaven without believing In Jesus as messiah and savior
3rd way people blaspheme God is resisting the Holy Spirits conviction of sin and the offer of Christ's salvation
This one right here is the ultimate
The unforgivable sin of blasphemy against the Holy Spirit is an act of resistance which belittles the Holy Spirit so grievously that he withdraws forever with his convicting power so that we are never able to repent and be forgiven.
This isn't just unbelief. Its determined unbelief of Jesus, the HS and his power.
Matt 19:16-22 Rich young ruler was given an offer of salvation and he rejected it
After seeing everything that God offers to bring a person to full understanding, to refuse to even consider believing in CDhrist
This is the ultimate blasphemy. Refusal of belief in the face of facts
A permanent refusal to believe, even after the Holy Spirit convicted their heart, showed them a miracle and they were presented the facts.
This is an eternal damnation Matt 12:32 but whoever speaks against the Holy Spirit, it will not be forgiven him, either in this age or in the age to come.
Cant be forgiven now, or later. Never. No chance. No second chance after death. No second chance upon the return of Christ. Not at the resurrection of the dead. Never
This is the scariest verse in the whole Bible because Jesus makes it clear that there is a sin that God never forgives. The sin of unbelief.
The holy spirit is the essence of God's working power on this earth and to reject him and his power is to reject Christ and his power and that is unforgiveable. There is no second chance
What does it mean to you?
Don't blaspheme God. Don't let one day go by without accepting Christ's offer of salvation
Repent of your blasphemy and put your faith in Jesus to forgive you of your sins. Receive it!