The Weight of Accountability
1 Thess. 5:12-13, 12 Dear brothers and sisters, honor those who are your leaders in the Lord's work. They work hard among you and give you spiritual guidance. 13 Show them great respect and wholehearted love because of their work. And live peacefully with each other.
– Paul is in prison, writing this letter to the church he planted in Thessa-lo-nica.
– In this letter, Paul has been reminding and encouraging this young church to continue doing all the good things that they have already been doing.
– They have been sharing the gospel, staying faithful, encouraging each other, and living in a way that pleases God.
– Although the gospel has brought them suffering, their bold faith has been an example to all believers throughout this area.
– Paul continues with another reminder, to honor their leaders.
– Using the context of this letter, I get the impression that the church already does this, but is being encouraged to continue doing it.
– I don't think Paul is talking about himself. He is referring to their local church leaders.
The Apostle Paul encourages the church to continue doing 3 things:
Honor your leaders for their work.
– "Honor": NKJV says "know". Know who your church leaders are, recognize their authority, see their impact on God's Kingdom, and appreciate the sacrifices they make to do this.
– Paul shows us an example of what he means by this, in his letter to the church in Corinth:
– 1 Cor. 16:15-16, You know that Ste-PHanas and his household were the first of the harvest of believers in Greece, and they are spending their lives in service to God's people. I urge you, dear brothers and sisters, 16 to submit to them and others like them who serve with such devotion.
– It's hard to understand THE WORK of a job that you have never had to do yourself:
– Being a firefighter, people see the praise, but are skeptical of the real sacrifice:
– I've heard people say to FF, "No fires, huh? Well, must be nice to just sit around at work and drink coffee, and sleep all night." (That may be what you know of the job, but only because FF's don't like to talk about the other side of it.)
– Statistics say that FF suicide rates are at epidemic levels, and as much as 30% of FF meet the criteria for being diagnosed with PTSD. (The coffee is strong, but not that strong!)
– Consider this: Every traumatic event that you have ever heard of, FF were there on scene.
– For the Pastor, people see a guy who is paid to be a Christian. A person who gets to stand up front and say whatever they want. People see the honor the church gives them, but question the reasons.
– "They only work 4 hours a week" on Sundays, then spend the rest of the time meeting people for coffee. (Because that is the only part of the job YOU see.)
– No one sees the hospital visits, the late night phone calls for help, walking people through crisis, planning for the future… all while preparing a fresh teaching for us every Sunday.
– 45% of pastors say that they've experienced depression or burnout to the extent that they needed to take a leave of absence from ministry. Often, because of their frantic schedules, and the unrealistic expectations of their congregations.
– Consider this, every time a marriage is on the rocks, a family tragedy occurs, someone is in the hospital, or someone dies, the pastor is the first person we call.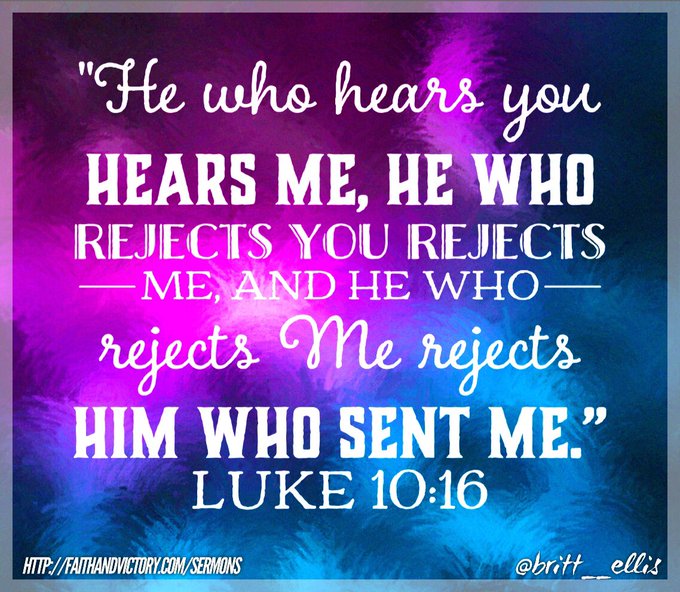 – I know we don't think these negative things here at FVC:
– You know who your senior pastors are, and the heart they have for you.
– You recognize their authority, and see the impact they have on God's Kingdom.
– You appreciate the work they do, and sacrifices they make for us.
– We give them time off, and vacations, and faithfully serve with them in this ministry.
– You do an awesome job of making Pastor Matt and Pastor Crystal feel loved and appreciated, and I would encourage you to continue doing that.
Show your leaders respect, and love.
– Respect means, "To esteem very highly, with adoration and love. To treat them well."
– Why? "Because of their work".
– A pastor's work is to preach and teach, point the way, and equip the rest of us to do the work of the ministry.
– They follow God's leading, and WE are supposed to follow THEIR leading.
– Luke 10:16, Jesus said to His disciples, "Whoever listens to you listens to me. Whoever rejects you rejects me. And whoever rejects me rejects the One who sent me."
– If you don't respect and trust your Pastor's authority, you reject the one who gave them that authority!
– So either you don't believe in your pastor (in which case, what are you even doing here?!)
– Or, you are rebelling against the authority of God, himself, over your life. (Which is it?!)
– What about the others who preach, or teach, or point the way… Why aren't they called "pastors"?
* The difference is accountability! *
– Jack Welch, (famous CEO of GE for 20 yrs) "Before you are a leader, success is all about growing yourself. When you become a leader, success is all about growing others."
– An individual may serve, or teach, or even preach, but at the end of the day, they are only accountable for their own job and behavior. They just have to take care of themselves.
– When God has called out, and ordained a leader over the church, that leader is now accountable and responsible for the whole church's mission and spiritual health.
* The Pastor carries the weight of accountability for all of us!
– Hebrews 13:17, Obey your spiritual leaders, and do what they say. Their work is to watch over your souls, and they are accountable to God. Give them reason to do this with joy and not with sorrow. That would certainly not be for your benefit.
– We have many pastors and people here at FVC who have dedicated their lives to serving this body of believers but only one man is accountable to God for the outcome.
* I encourage you to continue following your leaders willingly and joyfully, so that they can find joy also, in leading you!
Live at peace with your leaders.
– Verse 13 says, "And live at peace with each other."
– We are used to hearing this phrase used to describe how we should treat each other, but in this scripture, it is specifically referring to living in peace with your leaders.
– Romans 12:18, Do all that you can to live in peace with everyone.
– NKJV uses the phrase, "as much as it depends on you." Meaning, do everything YOU can to make peace, regardless of what the other person is doing.
– A healthy church lives at peace with each other. It depends on each person.
– Example: Fire Station 11 can have as many as 9 people working there. Trying to get the team going in one direction is like herding cats. – Lowry's intentional trips to the bathroom.
– This did not bring our boss "joy", and made it very difficult to get the job done!
* OUR JOB as a church is to spread the gospel! Don't be a distraction to that work!
– Being the Church's Leader is not a "personality contest":
– I know several pastors, all with different styles and skills, all leading people to Jesus.
– Maybe some of you have secretly thought, "If I were the pastor, I wouldn't do it that way!" or "What we really should be focused on is ____."
– Let's choose to agree on 3 Things:
Pastor Matt and Crystal have been ordained by God to lead Faith and Victory Church.
Our mission is to serve God, love each other, and spread the good news about Jesus.
Everything else is just details.
* Faith and Victory Church exists to build up the believer IN Christ, and teach the unbeliever ABOUT Christ. We have to live at peace with each other, for this to happen!
– You, as a church, do a great job of growing the Kingdom.
– You are welcoming, authentic, giving, serving, and always ready to reconcile relationships.
– I encourage you to continue the good things that you are already doing!
1 Thess. 5:12-13, 12 Dear brothers and sisters, honor those who are your leaders in the Lord's work. They work hard among you and give you spiritual guidance. 13 Show them great respect and wholehearted love because of their work. And live peacefully with each other.
– PRAYER