There is Power in the Blood
The word "atonement", Hebrew kippurim, meaning to cover over, has the idea of covering sin by making an equivalent payment or ransom, so that adequate recompense is made for the offense.
The need for atonement arose from the fact that Israel's sins, if not atoned for, would subject them to God's wrath. Thus the purpose for the Israel's annual Day of Atonement was to provide a comprehensive sacrifice for all sins that may not have been atoned for in sacrifices throughout the preceding year. Thereby, the people would be cleansed from their sins of the past year, avert God's wrath toward them, and maintain God's fellowship with them.
Because God desired to save the Israelites, forgive their sins and reconcile them to Himself, He furnished a way of salvation by accepting in their place the death of an innocent life; the sacrificial lamb bore their guilt and penalty, and covered over their sins by it shed blood.
Leviticus 16 describes the Day of Atonement-
On this day, the high priest, clothed in sacred garments must first prepare himself by bathing. Then, before making atonement for the sins of the people, he had to offer a bull for his own sins.
Next, he took two perfect goats and cast lots: one became the sacrifice, the other the scapegoat.
He killed the first goat, took its blood, entered the most Holy Place (Holy of Holies) behind the curtain and sprinkled the blood on the mercy seat, placing the blood between God and the tablets of the law that were inside the Ark (laws that had been broken, but were now covered by the blood), thus making atonement for the sins of the entire nation. While he did this- no one could be even in the outer courts of the temple
As a final step, he took the scapegoat, laid his hands on his head confessing over it all the unforgiven sins of the nation, and sent it away into the wilderness, symbolizing their sins were being carried out of the camp to disappear in the wilderness forever.
This had to be repeated every year.
The fact that the OT sacrificial rituals had to be repeated said that they were only temporary. They pointed ahead to the time when Christ would take sin away permanently.
Hebrews 10:1-4 New King James Version (NKJV)
For the law, having a shadow of the good things to come, and not the very image of the things, can never with these same sacrifices, which they offer continually year by year, make those who approach perfect. 2 For then would they not have ceased to be offered? For the worshipers, once purified, would have had no more consciousness of sins. 3 But in those sacrifices there is a reminder of sins every year. 4 For it is not possible that the blood of bulls and goats could take away sins
Jesus had to come and offer His own blood, poured out on the mercy seat in heaven once and for all-
THERE IS POWER IN TE BLOOD!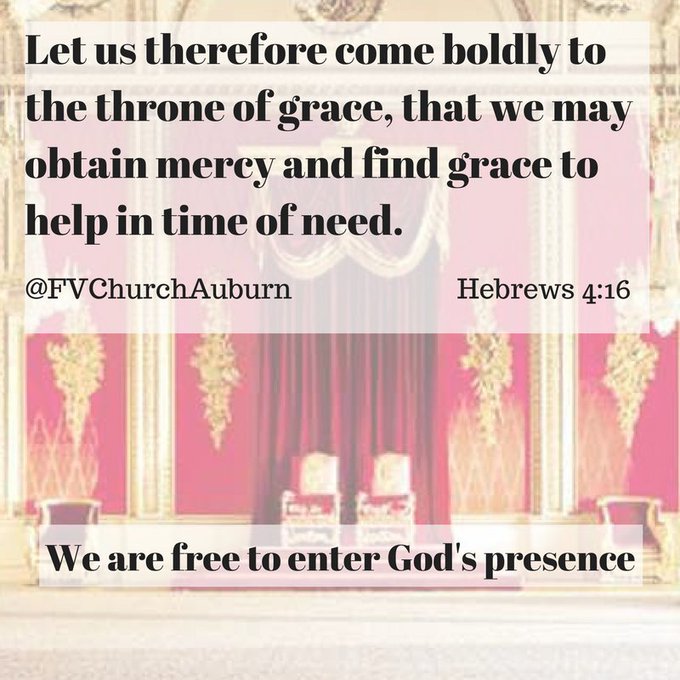 His blood forgives.
His blood offering was a SACRIFICE- He freely gave His life, it was not taken from Him
Hebrews 9:28
so Christ was offered once to bear the sins of many. To those who eagerly wait for Him He will appear a second time, apart from sin, for salvation.
Hebrews 10:10-18 By that will we have been sanctified through the offering of the body of Jesus Christ once for all. And every priest stands ministering daily and offering repeatedly the same sacrifices, which can never take away sins. 12 But this Man, after He had offered one sacrifice for sins forever, sat down at the right hand of God, 13 from that time waiting till His enemies are made His footstool. 14 For by one offering He has perfected forever those who are being sanctified.
15 But the Holy Spirit also witnesses to us; for after He had said before,
16 "This is the covenant that I will make with them after those days, says the Lord: I will put My laws into their hearts, and in their minds I will write them,"[a] 17 then He adds, "Their sins and their lawless deeds I will remember no more."[b] 18 Now where there is remission of these, there is no longer an offering for sin.
Talk about the Passover- book of Exodus. The Passover was symbolic of us applying the blood to our lives- It required FAITH and OBEDIENCE (action)
Hebrews 5:9New King James Version (NKJV)
9 And having been perfected, He became the author of eternal salvation to all who obey Him,
If you have REPENTED and applied the blood of Jesus to your life, you are forgiven from ALL your sins that you have ever done and will ever do.
The Lord has WIPED YOUR SLATE CLEAN- your sin will not be held against you.
You are no longer a slave to sin- sin is bondage-
EX: The year I went to jail, I was 13, dropping acid and partying, hanging with the wrong crowd of people who were robbing houses. I was NEVER going back to jail
You no longer live in your sin-
1 John 3:4-9
Whoever commits sin also commits lawlessness, and sin is lawlessness. 5 And you know that He was manifested to take away our sins, and in Him there is no sin. 6 Whoever abides in Him does not sin. Whoever sins has neither seen Him nor known Him.7 Little children, let no one deceive you. He who practices righteousness is righteous, just as He is righteous. 8 He who sins is of the devil, for the devil has sinned from the beginning. For this purpose the Son of God was manifested, that He might destroy the works of the devil. 9 Whoever has been born of God does not sin, for His seed remains in him; and he cannot sin, because he has been born of God.
His blood justifies.
Romans 3:21-26New King James Version (NKJV)
21 But now the righteousness of God apart from the law is revealed, being witnessed by the Law and the Prophets, 22 even the righteousness of God, through faith in Jesus Christ, to all and on all[a] who believe. For there is no difference; 23 for all have sinned and fall short of the glory of God, 24 being justified freely by His grace through the redemption that is in Christ Jesus, 25 whom God set forth as a propitiation by His blood, through faith, to demonstrate His righteousness, because in His forbearance God had passed over the sins that were previously committed, 26 to demonstrate at the present time His righteousness, that He might be just and the justifier of the one who has faith in Jesus.
Justified is a judicial term that means "to be acquitted, declared not guilty"
It is God looking at you through the blood of Christ and declaring you to be RIGHTEOUS- He imputes, or credits the righteousness of Christ to the believer.
Therefore, you are not only forgiven, but you are MADE RIGHTEOUS.
This is such a remarkable and awesome supernatural thing-
You take on Jesus' righteousness. You take on His character and His holiness
It is an attribute that implies that your actions are JUSTIFIED, and you have been reckoned as leading a life pleasing to God. It is as if YOU HAVE NEVER SINNED-
you are not only declared NOT GUILTY, but you are PROVEN TO BE INNOCENT!
His blood redeems.
Redeem- to gain or regain possession of something in exchange for payment.
His payment was HIs blood- the high price of the blood of Christ redeemed back those who put their faith in Him from the enemy.
Revelation 5:9New King James Version (NKJV)
9 And they sang a new song, saying: "You are worthy to take the scroll,
And to open its seals; For You were slain, And have redeemed us to God by Your blood
Out of every tribe and tongue and people and nation,
Revelation 12:11New King James Version (NKJV)
11 And they overcame him by the blood of the Lamb and by the word of their testimony, and they did not love their lives to the death.
Therefore, through His blood, we are overcomers.
Romans 8:35 Who shall separate us from the love of Christ? Shall tribulation, or distress, or persecution, or famine, or nakedness, or peril, or sword? 36 As it is written:
"For Your sake we are killed all day long; We are accounted as sheep for the slaughter."[c]
37 Yet in all these things we are more than conquerors through Him who loved us.
You are no longer subject to the devil- you are no longer taken captive by him at his will
You are no longer blinded by his lies and the lies of the world- your eyes have been opened, like the Matrix
AND HIS BLOOD has given you the power to overcome ANYTHING the devil throws at you.
Instead of being victims in a fallen world- you are a super conqueror
You have to appropriate it- devote it for a special purpose
Ex: psychologist friend who would apply (appropriate) Jesus' blood over her walls before she began her day with patients, this is a spiritual thing
His blood cleanses.
Not only are you forgiven, but you have been cleansed- made whiter than snow in order that you might serve God without guilt in full assurance of faith.
Hebrews 9:13-14New King James Version (NKJV)
13 For if the blood of bulls and goats and the ashes of a heifer, sprinkling the unclean, sanctifies for the purifying of the flesh, 14 how much more shall the blood of Christ, who through the eternal Spirit offered Himself without spot to God, cleanse your conscience from dead works to serve the living God?
His blood cleanses you from GUILT and SHAME!! These are the worst killers in any relationship.
GUILT will destroy- it destroys you and will destroy any and all relationships.
It is an internal leaven- eating away at your soul.
It is one thing to have regrets, I have regrets- I told Matt the other night, having multiple sex partners when I was young is probably my single biggest regret of my life.
BUT if you allow those regrets to get into your heart, it eats away at your soul.
You and I can DO NOTHING about our past, I cannot go back and change a single thing- BUT I can allow God to thoroughly remove the guilt.
I don't have to let shame control me.
It's the reason I can share my past- Because HIS BLOOD has cleansed me free from shame!!
People say, "well who are you to preach the Word?"
"You can't be a minister because of your past"
This is why I can stand here and what I do, preach and teach the Word and fully proclaim is truth and righteousness- despite my past.
His blood gives entrance.
His death split opened the veil so that we could have direct access to the Father, through His blood in order to find grace, mercy, help, and salvation.
Hebrews 10:19-22New King James Version (NKJV)
19 Therefore, brethren, having boldness to enter the Holiest by the blood of Jesus, 20 by a new and living way which He consecrated for us, through the veil, that is, His flesh, 21 and having a High Priest over the house of God, 22 let us draw near with a true heart in full assurance of faith, having our hearts sprinkled from an evil conscience and our bodies washed with pure water.
He is the perfect high priest, being able to help us in every area of our life.
Hebrews 4:14-16New King James Version (NKJV)
14 Seeing then that we have a great High Priest who has passed through the heavens, Jesus the Son of God, let us hold fast our confession. 15 For we do not have a High Priest who cannot sympathize with our weaknesses, but was in all points tempted as we are, yet without sin. 16 Let us therefore come boldly to the throne of grace, that we may obtain mercy and find grace to help in time of need.
This word "boldy" sometimes means bold assurance, but here it indicates authorized and bold, yet humble, freedom to enter God's presence (the HOLY OF HOLIES, which the high priest was to only enter in once a year) by the blood of Jesus.
God had to come as Jesus in the flesh in order to know what we, as humans deal with- our trials and temptations. He asks that we come BOLDLY to Him and ask for help and deliverance from our temptations. HE KNOWS what we go through. He knows our thoughts and the evil desires of the flesh and HE wants you to go to Him FIRST in order to get help to NOT fall into sin.
He wants to help you in your trials- GO boldly to the throne.
He wants to help you with your temptations- GO boldly to the throne.
Through His blood, not only do now have entrance into His presence, you have entrance into heaven!
On judgment day- we are not subject to God's wrath, but will escape and be forever in His kingdom.
His blood is precious.
He freely gave Himself over to death, to apply His own blood to the mercy seat in order that YOU would be set free and the price of sin would not be upon you, but upon Him.
His blood is not like the blood of animals- you were purchased with a high price.
Hebrews 10:26-31New King James Version (NKJV)
26 For if we sin willfully after we have received the knowledge of the truth, there no longer remains a sacrifice for sins, 27 but a certain fearful expectation of judgment, and fiery indignation which will devour the adversaries. 28 Anyone who has rejected Moses' law dies without mercy on the testimony of two or three witnesses. 29 Of how much worse punishment, do you suppose, will he be thought worthy who has trampled the Son of God underfoot, counted the blood of the covenant by which he was sanctified a common thing, and insulted the Spirit of grace? 30 For we know Him who said, "Vengeance is Mine, I will repay,"[a] says the Lord.[b] And again, "The Lord will judge His people."[c] 31 It is a fearful thing to fall into the hands of the living God.
To keep on sinning after receiving the knowledge of the truth is to be guilty of trampling underfoot Jesus, treating Him with contempt and despising His life and death
It is to count the blood of Christ as unworthy of our loyalty
It is to insult and rebel against the Holy Spirit
His blood is PRECIOUS!