Two words
16 And as He walked by the Sea of Galilee, He saw Simon and Andrew his brother casting a net into the sea; for they were fishermen. 17 Then Jesus said to them, "Follow Me, and I will make you become fishers of men." 18 They immediately left their nets and followed Him.
19 When He had gone a little farther from there, He saw James the sonof Zebedee, and John his brother, who also were in the boat mending their nets. 20 And immediately He called them, and they left their father Zebedee in the boat with the hired servants, and went after Him.
1.Follow me- Two words of direction
Two words- simple request- the
Matthew 9:9 As Jesus passed on from there, He saw a man named Matthew sitting at the tax office. And He said to him, "Follow Me." So he arose and followed Him.
John 1:43 The following day Jesus wanted to go to Galilee, and He found Philip and said to him, "Follow Me."
Luke 5:27 After this, Jesus went out and saw a tax collector by the name of Levi sitting at his tax booth. "Follow me," Jesus said to him,
This is a theme in the Gospels- "Follow me" Merely two words to entice the first disciples to stop everything in their life and follow Jesus-
No explanation- No descriptions- No Flow charts- No Market Analysis- No cost benefit analysis- No risk aversion inventory- No Long winded diatribe to attempt to influence
Just- Follow me
Those two word were enough for the disciples to leave their lives and follow Jesus
Maybe it wasn't what he said, it was how he said it- "follow me"
These guys knew God- they knew they were only supposed to follow God
Deuteronomy 13:4 You shall walk after the Lord your God and fear Him, and keep His commandments and obey His voice; you shall serve Him and hold fast to Him.
Yet those two words were enough to change the complete direction of their lives and everything they knew to be true up to that point- Jesus said "Follow me" and they did
when Jesus told this to his disciples- you can notice that it wasn't a question- He just told them- "follow me" and they did it. Did Jesus force them? Or did they respond- idk but he said it and it happened- They followed.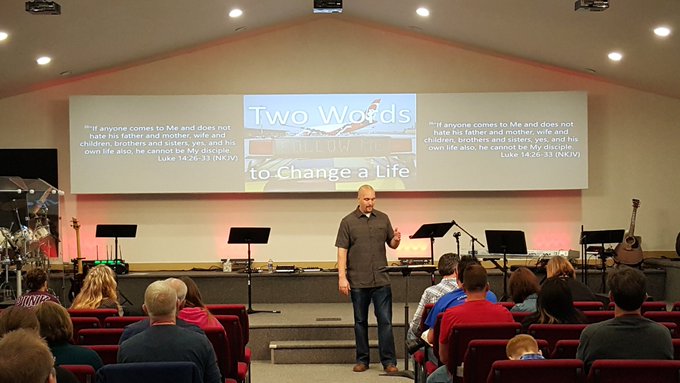 There are only three types of people here this morning- People that are following Jesus, People who aren't following Jesus and people that kind of follow Jesus.
The call of Christ is one of followership- its not one of leadership
Matthew 10:38And he who does not take his cross and follow after Me is not worthy of Me.
We are to follow Christ in any and all areas of our lives if we are to experience the victory that he wants for our lives
One of the greatest misunderstood stories of the Bible is the rich young ruler- Mark 10:21 Jesus looked at him and loved him. "One thing you lack," he said. "Go, sell everything you have and give to the poor, and you will have treasure in heaven. Then come, follow me."
The crux of that story isn't the rulers wealth- its his heart condition- his direction- had to change
Talking to friend this week- "I'm so tired of grey- life is not grey- its black and white, either you're for Jesus or you're not"
Psalm 119:133Direct my steps by Your word, And let no iniquity have dominion over me.
Why won't people fully follow Jesus?
Afraid of what will happen, worried what people will think, not sure where he is taking them
Notice- Not a one asked a clarifying question on what Jesus intentions were-
Maybe it was the sound- the holy spirit- the passion- But it was enough to compel them- enough to do it
What's it going to take for you?
I don't want to re-preach last weeks sermon- but last week we talked about repentance- and here is Jesus- right here- drawing men to repent- turn towards God and follow him- and they do
Here's the next part
Great blessings for following Jesus- Matthew 19:28 Jesus said to them, "Truly I tell you, at the renewal of all things, when the Son of Man sits on his glorious throne, you who have followed me will also sit on twelve thrones, judging the twelve tribes of Israel.
John 8:12 When Jesus spoke again to the people, he said, "I am the light of the world. Whoever follows me will never walk in darkness, but will have the light of life."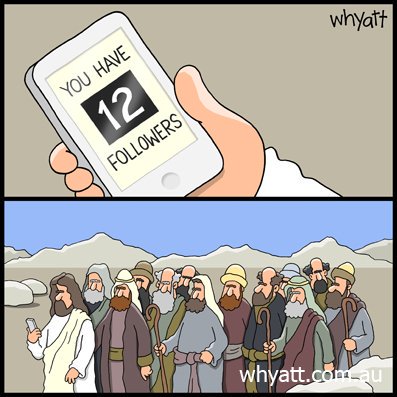 2.I Will- two words of power
When God calls people and redirects their life- its sometimes hard for people- one of the reasons why it is hard for people is that they don't think they have what it takes to be able to do what they think God is going to do
There were two simple words that Jesus spoke along with "follow me" and it was "I will"
Jesus said "I will make you" He declares to these newly found disciples that it will be HIM who will be making here
It won't be under their own power- it wont be because of their intellect that they will be made fishers of men- it will be Jesus who will be doing the work
"I will" says that it is the power within Jesus that these men need, not the power within themselves
God has called many people
READ Genesis 12:1-4
When he called Abram he told him- GO that was his orders- followership- do what you are told- and THEN God said- I will I will I will
It was GOD who was going to be doing all of the work in Abrahams life- All God was asking for was for him to BELIEVE and ACT on that belief!
James 2:23 And the Scripture was fulfilled which says, "Abraham believed God, and it was accounted to him for righteousness." And he was called the friend of God.
The power of God upon the life of the hearer is typically that GOD will do IF you will do
Follow me- I WILL- Just come after me and watch what I can do in your life
What does it mean to you?
people are different all the way around the world
I met a lady a few years ago- she was in her 40s and had recently gave her life to Jesus
What took you so long? "I didn't think I had what it took to be a good enough Christian"
That is a story I hear many many times- People who think they don't have what it takes to follow God
I can't be perfect, I can't follow the rules, I don't know what to do, I'm going to feel lost
Its God's work in us that does it- not us- its HIM
Philippians 2:13 for it is God who works in you both to will and to do for His good pleasure.
It brings God pleasure every time that we allow him to work in our lives- It is when we allow him that it brings him the most glory because it is clear that only GOD could do something that grand!
Mark 13:11 But when they arrest you and deliver you up, do not worry beforehand, or premeditate what you will speak. But whatever is given you in that hour, speak that; forit is not you who speak, but the Holy Spirit.
Your life and success is not dependent on your ability to figure it out and come up with plan
It is dependent on your ability to follow what God has asked you to do, and see what he does in and through you
Wrestling- Lost a lot- Started winning jr year- one match had the coach literally telling me ever move to do- take off hand, look away, stand up, People after- YOU WON- Me- I just followed what coach asked me to do
I don't know why people always want to own every part of the process in such a way that they must own it
I just want to win- I copy and imitate winners because I want to be where they are
Follow Jesus- HE WILL take care of the details- He WILL WILL WILL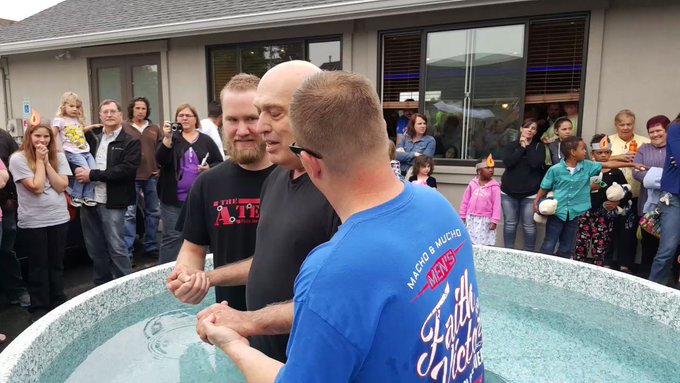 3.They Immediately- two words of action
I'm an impatient guy- well, sometimes, ok, most of the time- but here's what I have figured out- it is a perception of inefficiency- I see how something can go faster, and I get impatient because people waste time- time is valuable- many people want their day to speed up, I always want it too slow down- I got much much more to DO- Story- no address, no directions- LETS GO
So I identify with these fishermen- When Jesus talks to them- tells them to drop their nets- they IMMEDIATELY do what he asks and they do it.
They immediately dropped their nets
No discussion. No questions. No "just one more cast" no "let me finish mending" Immediately
Says a lot about their hearts and character- John had prepared the way- and now they MOVED
What these guys had yet to see, but you should all be well understood in, is that often times, God moves IMMEDIATELY on our behalf. He fixes things NOW
Matthew 20:34 So Jesus had compassion and touched their eyes. And immediately their eyes received sight, and they followed Him.
Mark 5:29 Immediately the fountain of her blood was dried up, and she felt in her body that she was healed of the affliction.
Luke 5:13 Then He put out His hand and touched him, saying, "I am willing; be cleansed." Immediately the leprosy left him.
God does not ask immediately without he himself being an immediate God
He speaks that which is not into existence. He heals. He fixes. He sets free. IMMEDIATELY
Talking to someone this week- not having good interaction with someone at work- trying to work it out- Prayed in car over lunch- came back- everything different
Here's my question-What are you waiting for?
God saved you immediately- why aren't you acting immediately? What's holding you back from doing what you know God has asked you to do?
There are many people to whom God has spoken that they are either denying it, or walking in disobedience to it.
Proverbs 3:27 Do not withhold good from those to whom it is due, When it is in the power of your hand to do so.
Ecclesiastes 9:10 Whatever your hand finds to do, do it with your might; for there is no work or device or knowledge or wisdom in the grave where you are going.
You're either going to talk about it- or be about it
Proverbs 14:23 In all labor there is profit, But idle chatter leads only to poverty.
Starting church- wanted to wait- got the place- Jay- How about Sunday? Lets do it!
4.They Left- two words of priorities
There is an interesting finish to this story-
19 When He had gone a little farther from there, He saw James the sonof Zebedee, and John his brother, who also were in the boat mending their nets. 20 And immediately He called them, and they left their father Zebedee in the boat with the hired servants, and went after Him.
Jesus comes up on James and John- and they are actively working- and Jesus calls them away
Notice- They left hired servants- must have had some money and power
Notice- They left their father
They weren't going to let privilege or family keep them from doing what Jesus asked them to do
Now- I get it- in this day- family reigns supreme. Especially kids-
Kids are an idol to some people- You can actually love your kids too much- give them too much, correct them too little. You can also correct them too much and give them too little
The Bible is clear that we are to love our spouses, and our kids- and take care of them
1 Timothy 5:8 But if anyone does not provide for his own, and especially for those of his household, he has denied the faith and is worse than an unbeliever.
That's true-
But to follow Jesus, go immediately and leave- you've got to have your priorities straight
People have said to me "Don't let the ministry become your mistress" but it will never happen because my wife love Jesus more than me and cares about the kingdom
We got married under the premise of forsaking all. We don't have a life. You are our life
People say "that's unhealthy" but its biblical according to scripture
Sitting around trying to find ourselves in each other leads to neuroses
Finding ourselves in Christ leads to completeness
Luke 14:26-33 READ
26 "If anyone comes to Me and does not hate his father and mother, wife and children, brothers and sisters, yes, and his own life also, he cannot be My disciple. 27 And whoever does not bear his cross and come after Me cannot be My disciple.
the bible doesn't say family first- it says leave them
Now, I don't think Jesus really wanted us to hate our families, but the greatest commandment is to love the Lord with all your heart, mind and soul and God doesn't want any competition in your heart, from anyone.