What are you begging for?
Have you ever listened to a song first thing in the morning that got in your head? Be careful!
I am unapologetic about the fact that I'm trying to have Jesus the loudest voice in your head
But YOU got to get involved. YOU have to adjust your life. YOU have to position yourself.
The station you put on the alarm is the station you're choosing to shove in your head.
Mark 6:6:53-56 READ
Title- what are you begging for?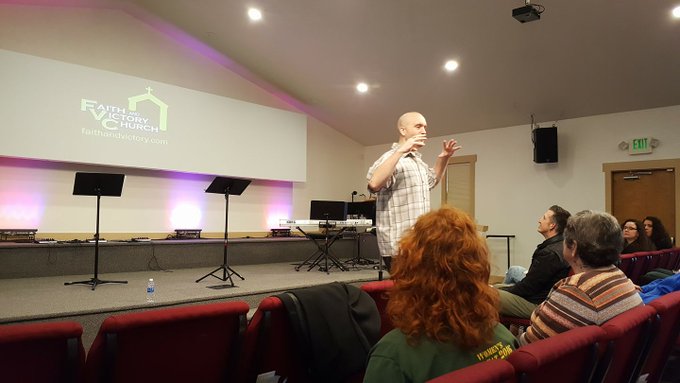 Are you begging for the things of God?
How passionate are you about the things of God?
When they had crossed over, they came to the land of Gennesaret and anchored there.54 And when they came out of the boat, immediately the people recognized Him, 55 ran through that whole surrounding region, and began to carry about on beds those who were sick to wherever they heard He was.
So the disciples get across the water- they show up with Jesus- once again- the CROWDS
Everywhere Jesus went- the crowds following him- got larger and larger. It was a phenomenon
They were clamoring after the healing of Jesus- they saw in Jesus the healing they wanted
Often times people follow the move of God without understanding the REASON for the MOVE
The moves of God are never the end in themselves- its to bring God glory and bring in SOULS
these guys were passionate about running after Jesus healing- they "ran through the region"
Now- they weren't wanting the preaching at this point- but they wanted the healing/the move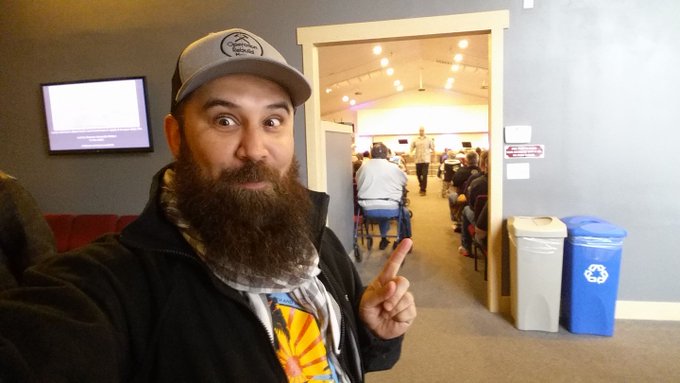 What does it mean to you?
Are you running after the the blessings of God, the move of God? Or do you want the truth?
The truth is that the truth sets free- Healings are great- I believe in healing- its great- but a healed body can still go to hell.
Is your heart cry? Psalm 73:25-26 Whom have I in heaven but You? And there is none upon earth that I desire besides You. 26 My flesh and my heart fail; But God is the strength of my heart and my portion forever.
Because our lives should be completely consumed with following after Jesus and all he IS
Colossians 3:23 And whatever you do, do it heartily, as to the Lord and not to men,
If you can't do what you're doing unto the Lord- you probably shouldn't be doing it
1 Corinthians 10:31 Therefore, whether you eat or drink, or whatever you do, do all to the glory of God.
We should be different than the world-to separate ourselves from what the world does
Galatians 5:24 And those who are Christ's have crucified the flesh with its passions and desires.
Understand this folks- you may already have this full understanding- but we're a growing church- we are adding people every week who are learning what it means to be a christian
Matthew 6:21 For where your treasure is, there your heart will be also. Wheres your treasure?
Folks- there is no greater treasure that getting saved from your sins and experiencing Gods best
This is our greatest treasure- Acts 16:31 So they said, "Believe on the Lord Jesus Christ, and you will be saved, you and your household."
Here's a harsh truth- many people come after God because they want what he can DO not what he has DONE. Fix my marriage, heal my body, fix my life, make me some friends, find a spouse etc. YOUR DESIRE SHOULD BE FOR GOD AND HIS WORD ALONE-
When I was kid- I was a ball of energy- got invited because of what I DID but didn't want ME
Psalm 119:32 I will run the course of Your commandments, For You shall enlarge my heart.
Are you begging to touch Jesus?
They wanted to touch his garment!
56 Wherever He entered, into villages, cities, or the country, they laid the sick in the marketplaces, and begged Him that they might just touch the hem of His garment.
Can you see the picture here? These people are BEGGING for Jesus! Only to touch his garment!
Its reminiscent of the lady with the issue of Blood-
Matthew 9:21 For she said to herself, "If only I may touch His garment, I shall be made well."
Faith! Faith to believe that all that is needed for the healing is to touch the garment!
This isn't the time of Obamacare- It's the time when people are living desperate- wanting!
But the miracles were possible through the ministry of Jesus and his disciples!
Acts 19:11-12 Now God worked unusual miracles by the hands of Paul, 12 so that even handkerchiefs or aprons were brought from his body to the sick, and the diseases left them and the evil spirits went out of them.
This is no different than what happens today- typically church isn't peoples first step- its their last- Ruined every relationship, lost every job, tried every substance, Empty- wanting- longing-
You don't have to convince the desperate to reach out to God- they'll usually receive it!
It's the comfortable who have a hard time going after God- Well fed,clothed, housed, job
No need for the things of God- No desire for the things of God.
What does it mean to you?
Who's garment are you begging for? Where is your hope placed? Job, money, spouse, friends, yourself?
I know that I struggle with this- sometimes I trust myself more than I trust God- "ill handle it"
That's not giving God any glory- its only through trusting him that he gets the glory- not me
Proverbs 8:17 I love those who love me And those who seek me diligently will find me.
Seek after God- Go after who he IS not what he DOES- GO AFTER THE HEM OF HIS GARMENT!
Psalm 91:14 "Because he has set his love upon Me, therefore I will deliver him; I will set him on high, because he has known My name. THAT'S A PROMISE OF SCRIPTURE- GOD WILL DELIVER
1 Chronicles 16:11 Seek the Lord and His strength; Seek His face evermore
Psalm 14:2 The Lord looks down from heaven upon the children of men, To see if there are any who understand, who seek God.
God Wants us to seek after him- to look after him- to try and find him and search after him-
The first time I was ever in Auburn my whole life- Chasing after the bride- We could find!
Acts 17:27 so that they should seek the Lord, in the hope that they might grope for Him and find Him, though He is not far from each one of us;
People who say they cant find God? Are you looking? Listen to Christian music, read Christian books, read your Bible, listen to worship, Go to church, hang out with Christians STOP SINNING
Beg no more! You can touch Jesus
Touch Jesus and you'll be made well! Not "what are YOU begging for, but what are you begging FOR? (No need to beg when you've got what you need)
"And as many as touched Him were made well"
We serve a God of grace and mercy- there is no end to the love that he has for people
The crowds came- and reached to Jesus and they were made well!
They wanted to touch Jesus' garment and they did- and received their healings!
Many Healings-Leper in Galilee Paralytic, Man with a withered hand in Galilee, Woman with issue of blood, Two blind men at Capernaum, Man born blind who was outside the Temple at Jerusalem, Ten lepers between Samaria and Galilee, Samaritan leper, Blind Bartimeaus
No one heals better than Jesus believe me. Ask anyone. He's the best at healing.
God has always been in the business of healing. Specifically his people-
Exodus 15:26 and said, "If you diligently heed the voice of the Lord your God and do what is right in His sight, give ear to His commandments and keep all His statutes, I will put none of the diseases on you which I have brought on the Egyptians. For I am the Lord who heals you."
What does it mean to you?
Come to Jesus and be healed! Go to the hem of his garment! Reach out to him!
You don't have to beg anymore- you don't have to want anymore. You don't have to BEG
You're the child of the KING- You're an HEIR you're the HEAD AND NOT THE TAIL
I don't have to beg to eat because I got food in my pantry!
Psalm 30:2 O Lord my God, I cried out to You, And You healed me.
We've talked about this before- God is the healer- not us- he heals who he heals
Which isn't to say we shouldn't believe God for our healing we should! But its on HIM
But there are many promises of healing that are in the Bible and we should go after them!
Psalm 107:20 He sent His word and healed them, And delivered them from their destructions.
People get so caught up on physical healing because we hate the uncomfortable part of being hurt or in pain
But we forget the emotional and spiritual healings that God can perform
Honestly- If I could choose between a broken heart or a bum knee- I'll take two bum knees
Haven't you ever had a sleepless night over something that happened that you couldn't change
Jeremiah 30:17 For I will restore health to you And heal you of your wounds,' says the Lord, Because they called you an outcast saying: "This is Zion; No one seeks her."'
Yes that's for Isreal- but I claim the promises of Israel for my life. I'm Israel!
How much longer are you going to stay away from Jesus and his healing?
How much longer are you going to stay away from the things of God?
Why do people stay away? Guilt- shame- worry- doubt- feel like they don't deserve it
Some people really feel like they don't deserve happiness. They think they deserve pain
Matthew 4:23 And Jesus went about all Galilee, teaching in their synagogues, preaching the gospel of the kingdom, and healing all kinds of sickness and all kinds of disease among the people.'
Come to the God that heals. Touch the hem of his garment