Mark 7:14-23
Where does evil come from?
Evil does not come from God

God is a good God- he has always been Good
Psalm 119:68 You are good, and do good; Teach me Your statutes.
Psalm 145:9 The Lord is good to all, And His tender mercies are over all His works.
Psalm 34:8 Oh, taste and see that the Lord is good; Blessed is the man who trusts in Him!
James 1:17 Every good gift and every perfect gift is from above, and comes down from the Father of lights, with whom there is no variation or shadow of turning.
Romans 2:4 Or do you despise the riches of His goodness, forbearance, and longsuffering, not knowing that the goodness of God leads you to repentance?
Matthew 19:17 So He said to him, "Why do you call Me good? No one is good but One, that is, God. But if you want to enter into life, keep the commandments."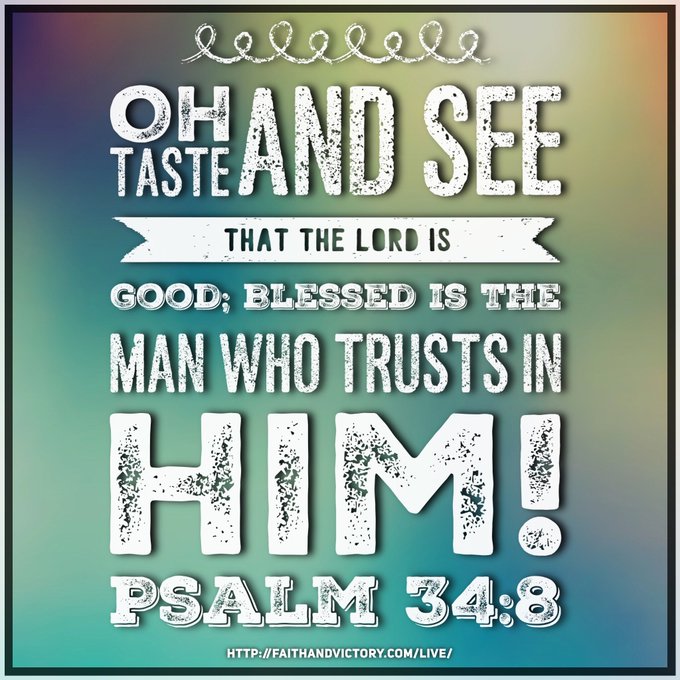 God is a good God- He has always been from the beginning. He has never changed
When people say that God is Evil or that God does evil they do not understand the nature and character of God- that is not who he is at all
Sin came into the the world through one man- ADAM Romans 5:12 Therefore, just as through one man sin entered the world, and death through sin, and thus death spread to all men, because all sinned—
People will look at something in the world and think that God isn't good because of the Evil in the World-but it isn't God creating all the evil it's the people- Guns, cars, planes, buildings etc
God never said to build a 100 story building- but we do it- we get in planes we drive in cars
We choose to live in coastal areas and tornado alley in homes and then we blame God?
What about Cancer? Cancer has been around of 1000s of years- God promises us- that we will eventually die- sucks to die from Cancer- but we're all going to go one day somehow- we worship life too much- we don't embrace the reality of Eternity so we get mad when we don't get our way-
Look at anything evil in this world and its usually connected to mans stupidity and SIN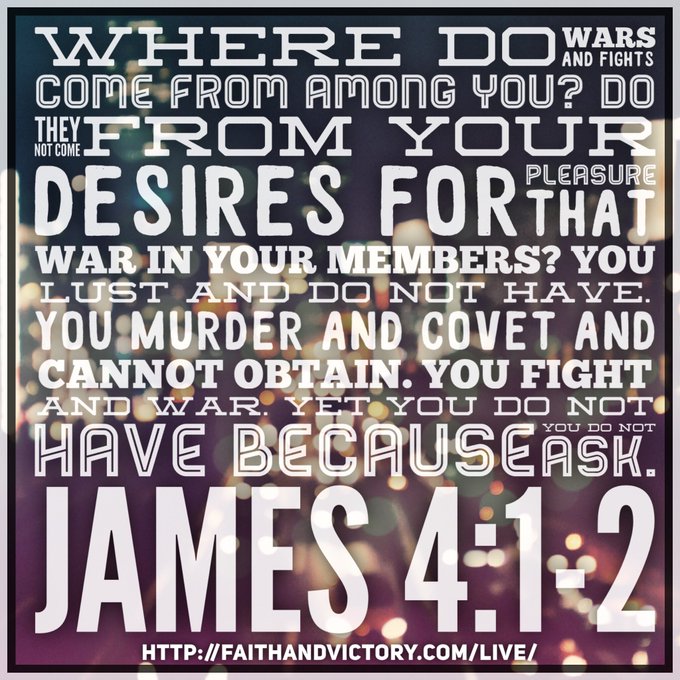 Evil comes from man-
What had been happening is that the Pharisees had been making sure that they were doing everything in their power to make the outside clean- but had been neglecting the INSIDE which is the MORE important part of a man
What you eat and drink does not make you defiled (evil)
Defile- koy-no'-o to make (or consider) profane (ceremonially): – call common, defile, pollute, unclean.
Jesus is saying that eating or drinking something is not what makes a person unclean- its what comes OUT of them that makes them unclean-
1 Corinthians 8:8 But food does not commend us to God; for neither if we eat are we the better, nor if we do not eat are we the worse.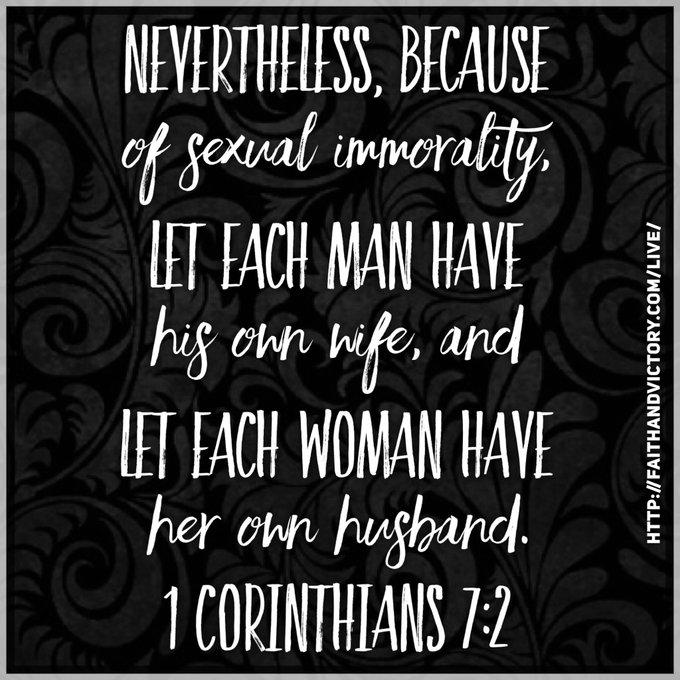 1 Corinthians 10:31 Therefore, whether you eat or drink, or whatever you do, do all to the glory of God.
1 Timothy 4:3-5 forbidding to marry, and commanding to abstain from foods which God created to be received with thanksgiving by those who believe and know the truth. 4 For every creature of God is good, and nothing is to be refused if it is received with thanksgiving; 5 for it is sanctified by the word of God and prayer.
Make no mistake- Drunkeness is a sin in the Bible
Proverbs 20:1 Wine is a mocker, Strong drink is a brawler, And whoever is led astray by it is not wise.
1 Corinthians 6:10 nor thieves, nor covetous, nor drunkards, nor revilers, nor extortioners will inherit the kingdom of God.
Ephesians 5:18 And do not be drunk with wine, in which is dissipation; but be filled with the Spirit,
Galatians 5:21 1 envy, murders, drunkenness, revelries, and the like; of which I tell you beforehand, just as I also told you in time past, that those who practice such things will not inherit the kingdom of God.
What are the evil things of Man?
Evil thoughts kakos kak-os' Apparently a primary word; worthless that is, depraved, or injurious: – bad, evil, harm, ill, noisome, wicked.
When you think bad thoughts about people- you are defiling yourself and entering into sin- Wishing ill will, thinking bad about them, holding grudges, thinking they are bad etc
Philippians 4:8 Finally, brethren, whatever things are true, whatever things are noble, whatever things are just, whatever things are pure, whatever things are lovely, whatever things are of good report, if there is any virtue and if there is anything praiseworthy—meditate on these things.
Adulteries- having intercourse with someone to whom you are not married
Proverbs 6:32 Whoever commits adultery with a woman lacks understanding; He who does so destroys his own soul.
Matthew 5:28 But I say to you that whoever looks at a woman to lust for her has already committed adultery with her in his heart.
Fornications- having intercourse outside of wedlock- bible calls it to "act the harlot"
Its sexual idolatry- worshipping the act- experience outside of the marriage bed
1 Corinthians 7:2 Nevertheless, because of sexual immorality, let each man have his own wife, and let each woman have her own husband.
Murders- READ Matthew 5:21-26 In addition to the planning to kill someone- Jesus goes so far as to say that if there is someone in your life that you know is holding something against you- you need to go and be reconciled to them-
Non-reconciliation with a brother in the Lord is equated with Murder
Thefts- Taking something that is not yours. Thieves steal twice- they don't pay and then they don't have anything to give either.
Ephesians 4:28 Let him who stole steal no longer, but rather let him labor, working with his hands what is good, that he may have something to give him who has need
Covetousness- to be eager for Gain- to be greedy- by implication- not generous
This is a rampant sin in this world- Wanting more than you need to get yourself more and unwilling to give
Luke 12:15 And He said to them, "Take heed and beware of covetousness, for one's life does not consist in the abundance of the things he possesses."
Wickedness– planning to perform evil on others- working the system to hurt others- making others look bad, get dealt with bad, experience calamity in their lives
Deceit- to try and trick someone- take advantage of them- Business or life
Psalm 101:7 He who works deceit shall not dwell within my house; He who tells lies shall not continue in my presence.
Lewdness- being lustful, inciting lust, acting sexual in nature, provoking sexual attraction
This is why you must be careful how you dress and act- its not on the other person- you got your body parts hanging out- you're drawing eyes to you to entice others
An evil eye- meaning someone looking for trouble like to fight, carouse, incite violence cause problems
Blasphemy- evil speaking against God and his ways- don't speak against what you don't know
Hebrews 10:29 Of how much worse punishment, do you suppose, will he be thought worthy who has trampled the Son of God underfoot, counted the blood of the covenant by which he was sanctified a common thing, and insulted the Spirit of grace?
Pride– to appear above others- to be haughty- assume the worst in people/best in you
Romans 12:3 For I say, through the grace given to me, to everyone who is among you, not to think of himself more highly than he ought to think, but to think soberly, as God has dealt to each one a measure of faith.
Foolishness- being rash, unbelieving, reckless, egotistical, rash, mindless, stupid
All of these defile a man
Proverbs 18:2 A fool has no delight in understanding, But in expressing his own heart.
Proverbs 29:11 A fool vents all his feelings, But a wise man holds them back.
What is the answer to Evil?
The renewed life!
Galatians 5:16 I say then: Walk in the Spirit, and you shall not fulfill the lust of the flesh.
1 John 1:9 If we confess our sins, He is faithful and just to forgive us our sins and to cleanse us from all unrighteousness.
Acts 2:38 Then Peter said to them, "Repent, and let every one of you be baptized in the name of Jesus Christ for the remission of sins; and you shall receive the gift of the Holy Spirit.
Ezekiel 18:23Do I have any pleasure at all that the wicked should die?" says the Lord God, "and not that he should turn from his ways and live?
John 3:7 Do not marvel that I said to you, 'You must be born again.'
· Romans 3:23for all have sinned and fall short of the glory of God
· Romans 10:9 that if you confess with your mouth the Lord Jesus and believe in your heart that God has raised Him from the dead, you will be saved.
· Today is the day of salvation! Give your life to Jesus!