Will You Be a Part of the All?
Several years ago I got in an argument with another "Christian". He told me that he had never been persecuted for being a Christian and so I challenged him if he was actually living a godly life, separate from the world. Of course, he got mad at me. But when I looked at his life from the outside, from all appearances, he was living like the world. He talked like the world. The only thing that was even a little different about his life was that he went to church on Sunday.
In my past 22 years of serving the Lord, I have lost family members because of Jesus. Lost friends because I wouldn't go out and party and drink with them. Called names because of Jesus' work in my life. Been hated because of Jesus. I have first cousins who are Muslims who hate me because of Jesus. I have never done anything but love them. Have you ever told someone you don't drink? Get ready for a lashing. In fact, stand against anything the world does and get ready for it to come against you.
Watching the movie "Greater" about OL Brandon Burlsworth how he was ridiculed by the other players for NOT drinking, "you think you're better than us". I have experienced this.
I get it- here in America we do not suffer persecution like other countries-
Ps Ong and his new convert at his church in Nigeria, his wife poisoned him.
Currently, you will not be poisoned for speaking about Jesus, but try speaking out against things that are ungodly and unbiblical like gay marriage and homosexuality as a sin. Kim Burrell- she was slotted to go on Ellen Degeneres, but Ellen canceled her. OK- it's Ellen's show. But then, she got uninvited from the GOSPEL AWARDS. REALLY?
In this life- you will either stand on the side of the Word or you will stand with the world.
You cannot be on the side of God and on the side of the world.
2 Timothy 3:12King James Version (KJV)
Yea, and all that will live godly in Christ Jesus shall suffer persecution.
Ask yourself this:
Have a suffered persecution because of my commitment to live in a godly manner? OR is my lack of suffering a sign that I have not stood firmly for Jesus and the righteousness for which He died?
Persecution in one form or another is inevitable for those who will a godly life in Jesus.
Matthew 5:10-12King James Version (KJV)
10 Blessed are they which are persecuted for righteousness' sake: for theirs is the kingdom of heaven.
11 Blessed are ye, when men shall revile you, and persecute you, and shall say all manner of evil against you falsely, for my sake.
12 Rejoice, and be exceeding glad: for great is your reward in heaven: for so persecuted they the prophets which were before you.
Jesus talking here about the end times (which we are living in)
Matthew 10:22King James Version (KJV)
And ye shall be hated of all men for my name's sake: but he that endures to the end shall be saved.
Philippians 1:29New King James Version (NKJV)
For to you it has been granted on behalf of Christ, not only to believe in Him, but also to suffer for His sake,View image on Twitter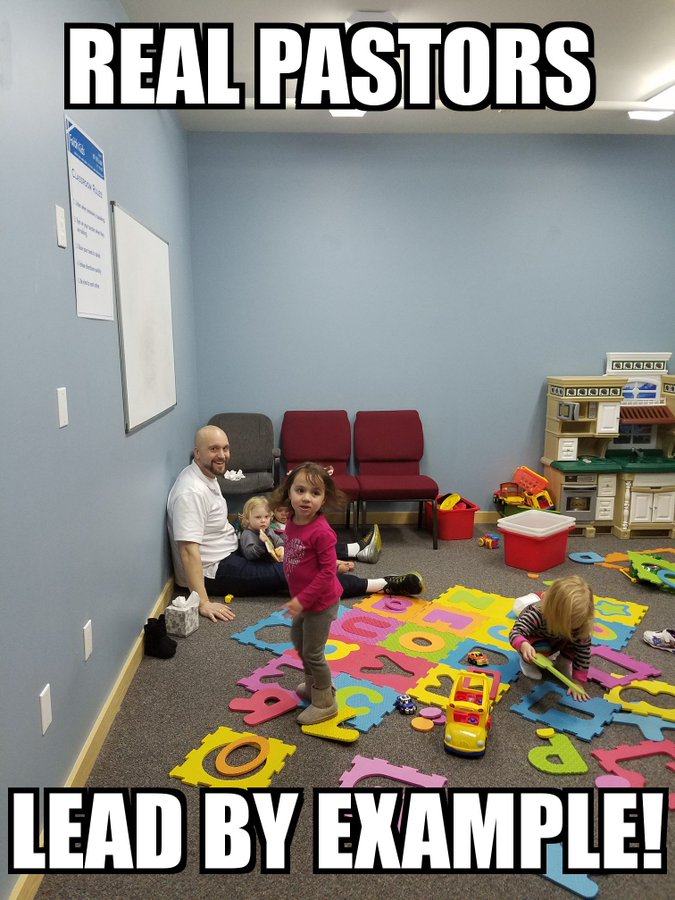 1 Peter 4:12New King James Version (NKJV)
12 Beloved, do not think it strange concerning the fiery trial which is to try you, as though some strange thing happened to you;
We were foretold 2000 years ago that we would be persecuted for living a life unto Jesus and STILL we get all shook up about it! What is happening to me? Why me?? What did I do??
IF you decide to live a godly life in Christ- you WILL suffer persecution and the noose is tightening.
Living an uncommon life, is a life contrary to the ways of the world. You can love someone fully with the love of God and still stand for the truth. BUT they will not understand.
Look at what the Lord told Jeremiah:
Jeremiah 12:5 "If you have run with the footmen, and they have wearied you,
Then how can you contend with horses? And if in the land of peace,
In which you trusted, they wearied you, Then how will you do in the floodplain[a] of the Jordan?
Jeremiah was dealing with adversity in his life. In short, what Jeremiah endured at the hands of the evil priests who were plotting his death because he remained faithful to the Lord was nothing compared to the persecution to come. If he couldn't handle persecution in peace time, he was going to fall when the real adversity came.
How are you responding to adversity and persecution now?? because the real persecution will come to the believer.
How do you handle adversity and great odds against you? Do you cower in a corner and hope it goes away? Do you operate in fear and worry, become fretful and overwhelmed? Do you break down and blame others making excuses?
Life is a set of mountains and valleys with a series of storms. You are either going into a storm, in the midst of it, or coming out of a storm, and there are various glimpses of blue sky in between. How are you responding? Do you really trust the Lord to see you through?
Loyalty to Christ requires a constant determination not to compromise.
You are or will be faced with a deluge of voices calling you to conform to the world and to lay aside scriptural truths.
The voices will never stop calling you to compromise. The world is constantly in your face through the media, tv , movies, ads, workplace, your family, the devil. Where will you stand?
IT IS NOT GOING TO GET EASIER, but rather more and more difficult
2 Timothy 3:13 But evil men and impostors will grow worse and worse, deceiving and being deceived.
Romans 12:1-2New King James Version (NKJV)
12 I beseech you therefore, brethren, by the mercies of God, that you present your bodies a living sacrifice, holy, acceptable to God, which is your reasonable service. 2 And do not be conformed to this world, but be transformed by the renewing of your mind, that you may prove what is that good and acceptable and perfect will of God.
DO NOT BE CONFOMED TO THIS WORLD.
There is a very real pressure to conform to the pattern of the present world system and be squeezed into its mold on several different levels.
The reason we must resist conforming to this world system is that it is:
under Satan's rule, hostile to God and His people, built upon human wisdom and values and an unbiblical world view
The kingdom of Christ is not of this world- on the one hand we are commanded to be light in the midst of darkness; on the other hand, we are exhorted to resist the temptation to conform to the many forms of worldliness surrounding the church such as: greed, self centered living, humanistic thinking, power, envy, hatred, revenge, impurity, lust, filthy language, sexual immorality, drunkenness, worldly companions and every unrighteous thing.
The alternative to conforming to the world is transformation.
Transformation results when Christ and His Word renew our mind so that our vision, values and plans are governed by God's revelation and eternal truth.
Matthew 3:1-12
Matthew Henry's commentary
2 To make application to the souls of the hearers, is the life of preaching; so it was of John's preaching. The Pharisees laid their chief stress on outward observances, neglecting the weightier matters of the moral law, and the spiritual meaning of their legal ceremonies. Others of them were detestable hypocrites, making their pretences to holiness a cloak for iniquity. The Sadducees ran into the opposite extreme, denying the existence of spirits, and a future state. They were the scornful infidels of that time and country. There is a wrath to come. It is the great concern of every one to flee from that wrath. God, who delights not in our ruin, has warned us; he warns by the written word, by ministers, by conscience. And those are not worthy of the name of penitents, or their privileges, who say they are sorry for their sins, yet persist in them. It becomes penitents to be humble and low in their own eyes, to be thankful for the least mercy, patient under the greatest affliction, to be watchful against all appearances of sin, to abound in every duty, and to be charitable in judging others. Here is a word of caution, not to trust in outward privileges. There is a great deal which carnal hearts are apt to say within themselves, to put aside the convincing, commanding power of the word of God. Multitudes, by resting in the honours and mere advantages of their being members of an outward church, come short of heaven. Here is a word of terror to the careless and secure. Our corrupt hearts cannot be made to produce good fruit, unless the regenerating Spirit of Christ graft the good word of God upon them. And every tree, however high in gifts and honours, however green in outward professions and performances, if it bring not forth good fruit, the fruits meet for repentance, is hewn down and cast into the fire of God's wrath, the fittest place for barren trees: what else are they good for? If not fit for fruit, they are fit for fuel. John shows the design and intention of Christ's appearing, which they were now speedily to expect. No outward forms can make us clean. No ordinances, by whomsoever administered, or after whatever mode, can supply the want of the baptism of the Holy Ghost and of fire. The purifying and cleansing power of the Holy Spirit alone can produce that purity of heart, and those holy affections, which accompany salvation.
Do everything within your power to walk in the freedom of a transformed mind-
stop watching movies that make you stumble
stop going places that cause you to stumble
stop hanging out with people that are walking in darkness-
Ex: friend for 30 years always trying to get me to drink
My relationship with Jesus is TOO important
Because of their godly standards, the faithful will be deprived of rights and ridiculed and will experience grief at seeing godliness rejected.
Psalm 97:10 You who love the Lord, hate evil!
He preserves the souls of His saints;
He delivers them out of the hand of the wicked.
If your heart is beating in agreement with God's heart, the persecution of God's people will grieve you.
Ex: Pakistan and FB
Kids not being able to pray in schools or bring their Bible
Immoral laws being pushed on our children and being taught humanism
Does it grieve you to see godliness rejected??
I remember when Obama painted the White House in the rainbow colors in favor of gay marriage
I WEEPED and MOURNED. I prayed
These things should draw you into prayer and fasting for the church
This may come as a shock to you, but God is 100% OK with you being persecuted.
What is the remedy?
REJOICE
1 Peter 4:12-16New King James Version (NKJV)
12 Beloved, do not think it strange concerning the fiery trial which is to try you, as though some strange thing happened to you; 13 but rejoice to the extent that you partake of Christ's sufferings, that when His glory is revealed, you may also be glad with exceeding joy.
14 If you are reproached for the name of Christ, blessed are you, for the Spirit of glory and of God rests upon you.[a] On their part He is blasphemed, but on your part He is glorified. 15 But let none of you suffer as a murderer, a thief, an evildoer, or as a busybody in other people's matters. 16 Yet if anyone suffers as a Christian, let him not be ashamed, but let him glorify God in this matter.[b]
Acts 5:40-41New King James Version (NKJV)
And they agreed with him, and when they had called for the apostles and beaten them, they commanded that they should not speak in the name of Jesus, and let them go. 41 So they departed from the presence of the council, rejoicing that they were counted worthy to suffer shame for His[a] name.
TRUST that God has you and He knows what He is doing.
Be secure in your salvation
1 Peter 4:19 Therefore let those who suffer according to the will of God commit their souls to Him in doing good, as to a faithful Creator.
We know the end of the story.